Meditation apps are gaining popularity around the world. Last year's top 10 meditation apps attracted $195 million in investment. This is a 52% increase compared to 2018. Among the services that focus on meditation, a new form of meditation app has been released. It is Calmer you.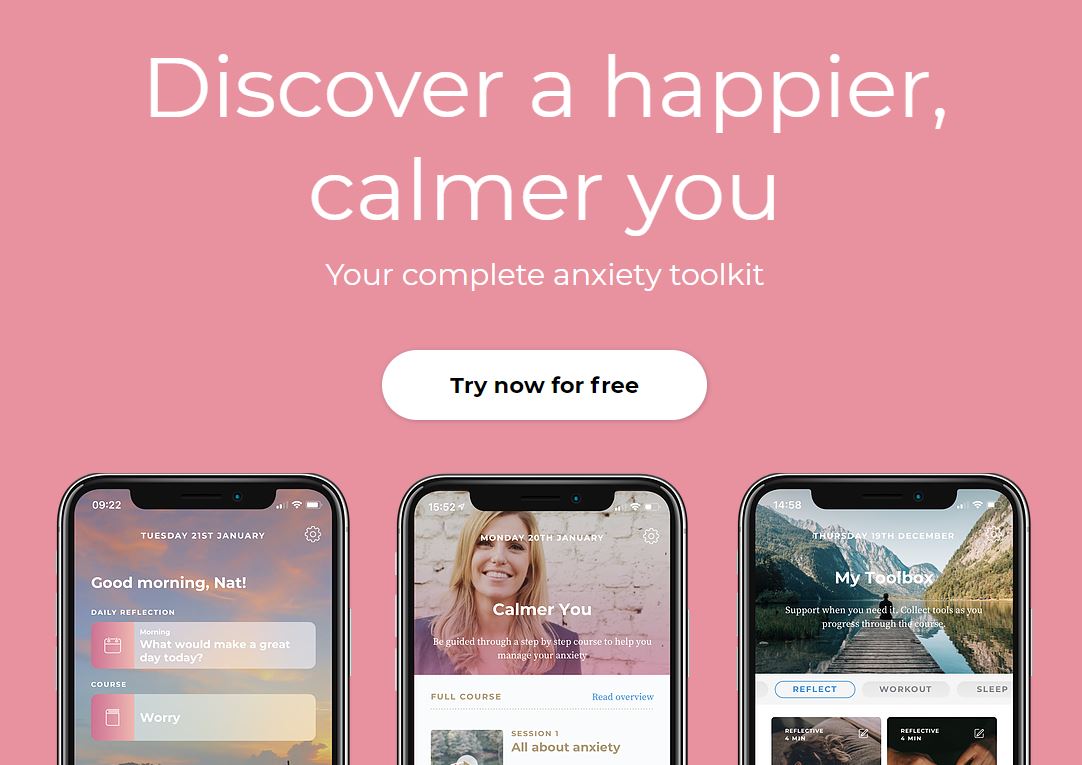 COMMERU is a meditation app released by Nick Bagley, a former research head of the top meditation app Headspace, and is for those suffering from anxiety beyond meditation. COMMERU provides services including meditation guides, cognitive behavioral therapy, journaling, and health/wellness materials. In the future, it will include fitness videos, sleep stories, and interviews with celebrities to inspire you to relieve your anxiety symptoms.
CEO Begley learned the power of a meditation app for self-improvement after working for two years in the headspace. Headspace is a meditation app launched in the UK in 2010 and is called the two major meditation apps with Com.
Mr. Begley said he found himself working at Headspace, realizing that he didn't have to provide services limited to meditation. There are many tips to help me meditation, but I feel the limitations of passive methods such as watching videos or reading books.
COMMERU provides a step-by-step technical guide for understanding and managing anxiety symptoms through 28 session courses. This includes cognitive behavioral therapy, attention, empathy-centered therapy, and analytical techniques. It also provides a tool that recommends 50 quick execution methods to suit your current mood. In addition, it provides a journal where you can organize how you feel every day. Users pay $799 per month and $47.99 per year to access the service.
Comoryu was developed in collaboration with anxiety expert and author Chloe Brothers. An app was created based on the advice mentioned in Brotherridge's book, Anxiety Disorder Solution. Psychologists are also participating in the service through Comer's parent company, PSYT.
ComorU can be seen as an app that is more focused on women because the Brotherage book was written from the perspective of women. After running the beta test in November of last year, we received user feedback and added new features. It is a function to reduce social anxiety and help communication.
ComorU is not a substitute for doctors. If you have serious anxiety symptoms, it is correct to see a doctor. However, if you are using a meditation app such as Headspace, you will be able to experience anxiety relief through COMMERU on a regular basis.
COMMERU is currently only offering the iOS version.