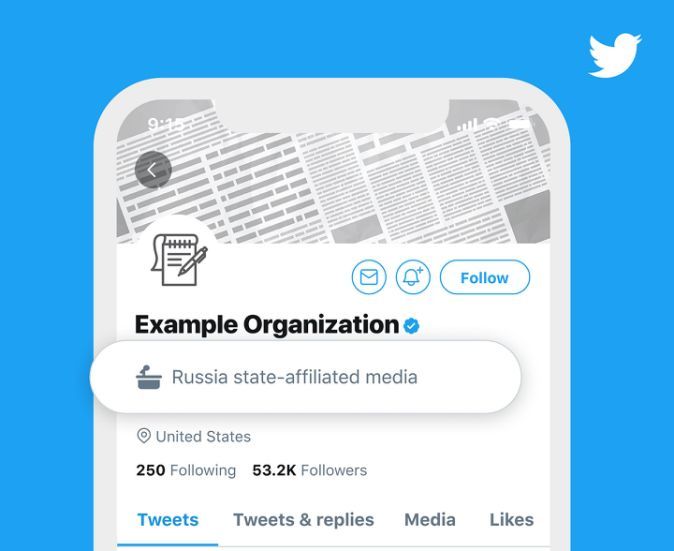 In the meantime, Twitter has provided labels on official government accounts and media accounts related to state authorities only in five countries: the United States, the United Kingdom, France, Russia and China. However, it announced that it would expand all these to 21 countries. Accordingly, for example, if it is a public official, a label (government account) is given under the account name with a flag icon.
Government accounts include public officials and agency ministers, ministries, ambassadors, public relations officers in public institutions, and personnel in leadership positions in diplomacy who are in the position of delivering the national statement. This also includes personal accounts of the head of state.
Meanwhile, the media account related to the state authorities refers to the so-called state-run media of a media company that provides funds from the state, directly or indirectly takes political power, controls the content of reports or manages production and distribution. However, this is not the case for media that have secured editorial independence through state funding, such as the BBC and the US NPR.
The countries added this time are Canada, Cuba, Japan, Ecuador, Egypt, Germany, Honduras, Indonesia, Iran, Italy, Saudi Arabia, Serbia, Spain, Thailand, Turkey and the United Arab Emirates. These countries are labeled sequentially.
As for the reasons for deciding to label these countries, Twitter explains that the countries included in the G7 and most of the countries that Twitter provides information about countries. Twitter said its mission is to serve public dialogue. Discussing other national geopolitical issues and looking at accounts will help us understand the country's mindset and better understand who it represents. Related information can be found here .