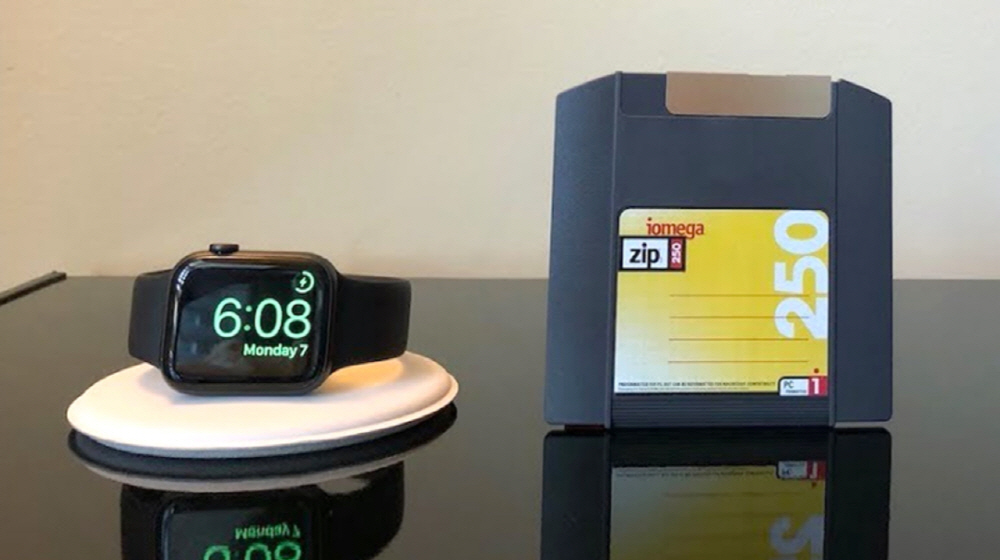 A YouTuber connected his Apple Watch to the Iomega's ZIP drive a long time ago. Iomega was a place where drives dedicated to recording discs that supported a large capacity of 100MB at that time were distributed throughout the mid- to late 1990s. However, due to the mass-manufacture of drives that are not very durable, they often randomly stop working and destroy data. Group affiliation took place in 1998.
If you look at the video, Zipdrive is still working properly. Using the Apple Watch to access Zip Drive and view files shows a fun synergy between technologies of a completely different generation. The first zip drive was connected to a computer using a slow parallel port and cable. However, in the video, if you look at the new version that includes the 250GB model, fortunately it has changed to USB. Of course, as anyone who's used the Apple Watch knows, it doesn't have a parallel or USB port.
They said they used a software called Rumpus for pairing. It connects files via FTP through the Internet using a web browser interface. When the link is sent to the Apple Watch, it opens the default web browser. Here, it connects to the synced iMac, and the Apple Watch opens and manages the files stored in the Zip Drive.
Of course, a hack like this can't be expected of any practicality other than a nostalgic thing at that time, but it's definitely a fun attempt.