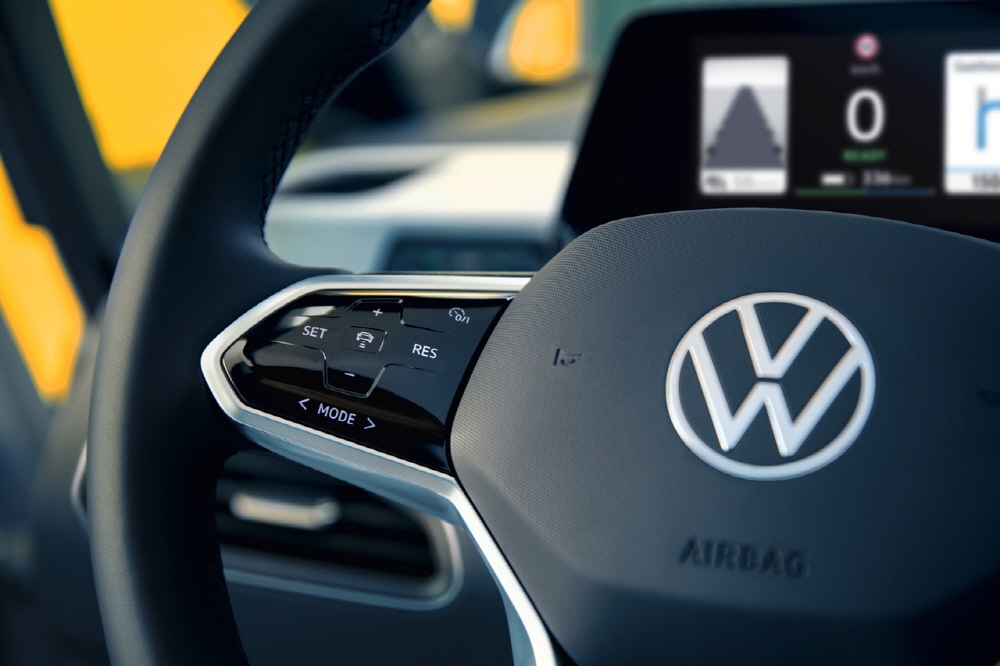 German car maker Volkswagen CEO Herbert Diess said that we are not afraid of electric cars that Apple is known to be developing independently, and expressed the view that entering car production is difficult even for large IT companies.
Since 2015, it has been reported that Apple is pushing the project Titan, which develops its own electric vehicle, in secret. Rumors about Project Titan began to heat up in 2021, and in January 2021, rumors circulated that Apple entrusted the manufacture of autonomous vehicles to the Hyundai Motor Group.
Regarding Apple, which hasn't made any official announcements about its own cars, Volkswagen CEO Herbert Dees says the barriers to entry into automakers are high. In an interview with the German media, he suggested that the flow of participation in automobile production is logical because Apple has expertise in battery, software, and design. I said no. It means that Apple will not be able to produce electric vehicles overnight.
Volkswagen launched its slogan to become a global market leader in the electric vehicle field, starting with its entry into the electric vehicle field with e-ups in 2013, and is setting a target of 1.5 million electric vehicles production in 2025. In addition, on February 10, 2021, it announced that it will strengthen autonomous driving solutions in cooperation with Microsoft. In response to Apple's rumors, CEO Herbert Dees said that we are not afraid, and there are reports that it is in the background that efforts to manufacture such electric vehicles and develop autonomous driving technology are continuing. Related information can be found here .
Meanwhile, Gene Munster, co-founder of venture capitalist Loup Ventures, predicts that when Apple starts producing electric vehicles, it will certainly become Tesla's strongest competitor. He said that although Apple's software skills are good, he is only a newcomer and inexperienced person in the field of making cars, but he said it will still be a competitor to Tesla.
He deeply understands the business models of both companies, based on his long experience following Apple and Tesla trends, and sees Tesla as a technology company like Google or Amazon rather than an automobile company. In fact, considering the career of CEO Elon Musk and how Tesla operates, that's true.
He said it's important to differentiate between when Apple is preparing to enter something new and when it actually sees the light. Until half a year ago, no one knew whether an Apple electric car would really come out, but recently, rumors of negotiations with automakers have been reported one after another. That is, Apple is specifically trying to produce cars.
In the automobile industry, it is known as a field that is difficult to enter among various industries. However, it seems clear that Apple is willing to step into the auto industry even if the negotiations with the Hyundai Motor Group reportedly fail. Moonster pointed out that there is room for growth that Apple will pursue, and if Apple participates, Tesla will be the biggest threat.
In addition, when Apple participates, we will design the entire magical experience that can be obtained from the product, rather than some features of the product such as Apple TV+ or the product like CarPlay on the car. If you look at it, he said this is the field that Apple has been doing best.
As he said, it's not hard to imagine that if Apple freely design all of its cars, it will have something that breaks the old concept. The battery control technology accumulated in the MacBook, iPhone, iPad, etc. may be helpful in driving electric vehicle battery performance. It cannot be said that the autonomous driving function that Apple has developed under the name of Project Titan is also unlikely to become an advanced technology.
However, in order for Apple to enter the automotive market, it needs a partner with development, manufacturing experience, and facilities to do an Apple brand electric vehicle OEM. Not long ago, JPMorgan said in a report that Renault is emerging as a promising candidate as an Apple alliance partner. Renault has extensive experience in partnering with companies so far and has surplus production capacity in Europe. Of course, there are reports that Nissan and others will no longer negotiate with Apple. Interest is focused on where the manufacturers that will partner with Apple will be and the outcome of the expectations surrounding Apple's entry into the automotive market. Related information can be found here .