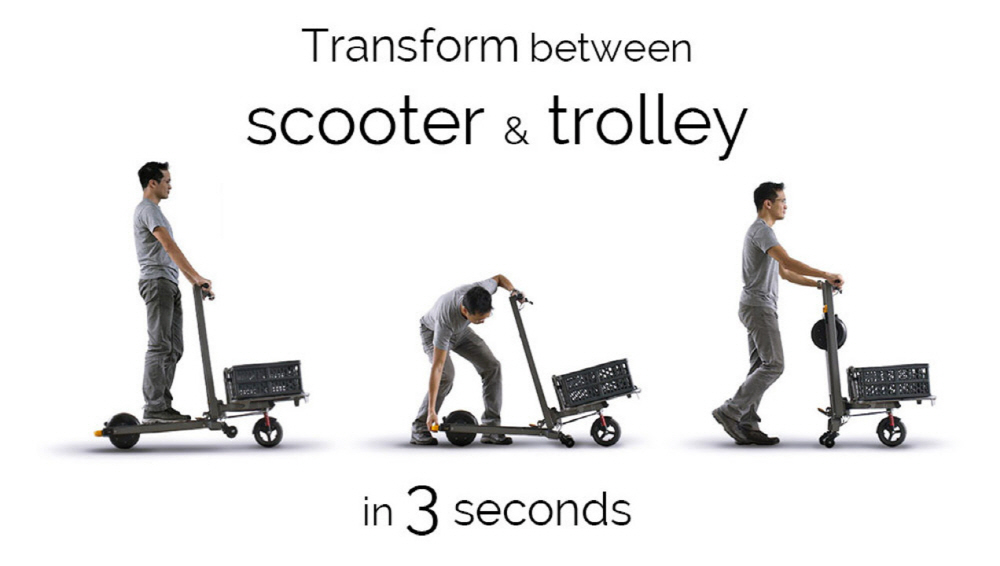 The MIMO C1 is an e-scooter with luggage space that can carry up to 75kg in the front. The interesting thing is that it can run like a kick scooter, and it transforms into a cart used in a supermarket in just 3 seconds.
This product was developed by Mimo, a Singaporean startup. When running, it is in the form of a front and rear two-wheeled vehicle, but when changing to a cart type, the auxiliary wheel can be lowered and used as three wheels. For example, on the street, you can drive in the form of a scooter and then change to a cart type when you arrive at your destination, where you can go shopping or carry luggage by going between elevators and escalators. In addition to the advantage of requiring only a smaller parking space than a cargo-carrying scooter, you can shop right away by installing a basket. The rechargeable battery is interchangeable, so if you have one extra, you don't have to wait for charging time.
More information about the product can be found here .