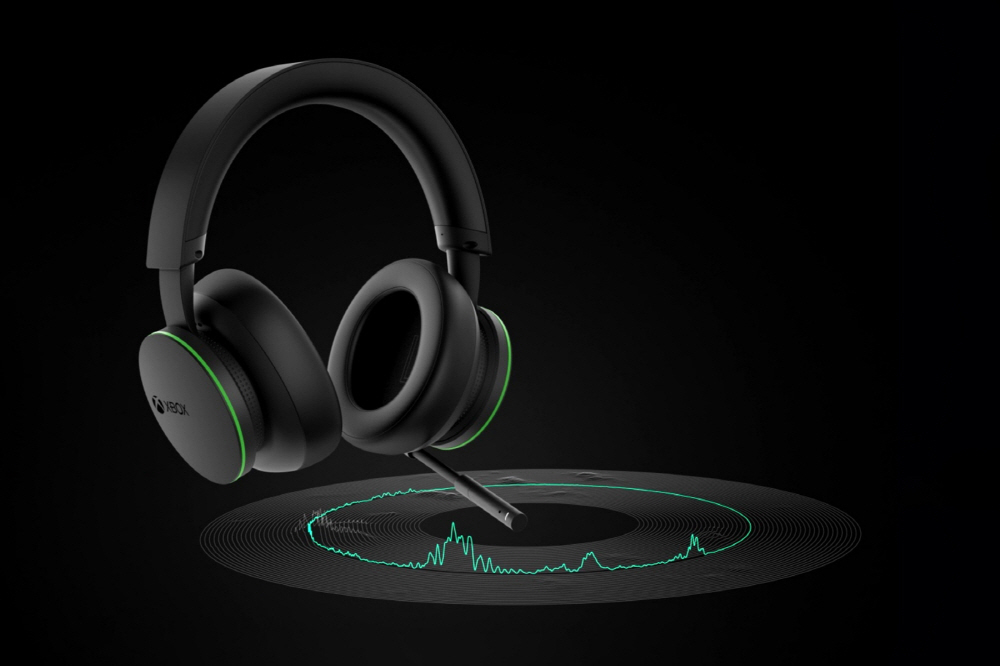 The Xbox Wireless Headset is an over-ear type gaming headset released by Microsoft.
This product is equipped with a high-quality driver unit to faithfully deliver the sound of Xbox Series X/S or Windows PC games, and a beamforming microphone for voice chat or delivery. The goal is not to provide high-end headphones for listening to music, but to provide a price that is compatible with the features required by gamers and compatibility with Xbox and Windows 10.
In addition to Xbox Wireless, which is a wireless standard for lossless games with low latency, it supports Bluetooth and can simultaneously connect the Xbox body, Windows PC, and smartphone. Like the next-generation Xbox Series X/S, the design is finished with a simple geometric shape and matte black. The outside of the ear cups is equipped with a dial to adjust the volume, game, and chat balance when physically rotated. The boom microphone adopts a dual beamforming element that cuts off the middle sound and transmits only the voice, so when no sound is detected, it can be turned off manually in addition to the automatic mute response, which automatically mutes the noise signal. There is also an indicator to indicate whether the microphone is on or off.
The three-dimensional sound related to game immersion corresponds to Dolby Atmos, DTS Headphone:X, and Windows Sonic. Not physically containing many driver units, but the Xbox itself supports virtual space audio, so the Xbox responds to spatial audio using ordinary headphones.
The wireless connection method supports both Xbox Wireless and Bluetooth. Xbox Wireless is a proprietary wireless method that Xbox uses to connect controllers and headsets, reducing significant latency in games and providing wider bandwidth. Some of the Windows PCs are compatible with gaming PCs, and you can connect them if you have a separate Xbox Wireless Adapter. Like the controller, the Xbox body can be connected wirelessly by default.
Xbox Wireless and Bluetooth support simultaneous connection to other terminals. While playing games on the Xbox Series X/S or PC, it is also possible to answer chats and calls with a smartphone app. Audio and functions can be set through the application program on the Xbox One, Xbox Series X/S, and Windows 10. The items are equalizer and bass boost, microphone mute indication and brightness, auto mute, sensitivity, microphone monitoring on and off. In addition, the continuous use time of the battery is 15 hours based on a full charge, and it can be used up to 4 hours when charged for 30 minutes.
In addition, the package comes with a USB Type-C charging cable. The basic specification is a driver unit diameter of 40mm, using a neodymium magnet and supporting 20Hz-20kHz, 32Ω. It supports Bluetooth 4.2 and SBC codec and weighs 312g. Related information can be found here .