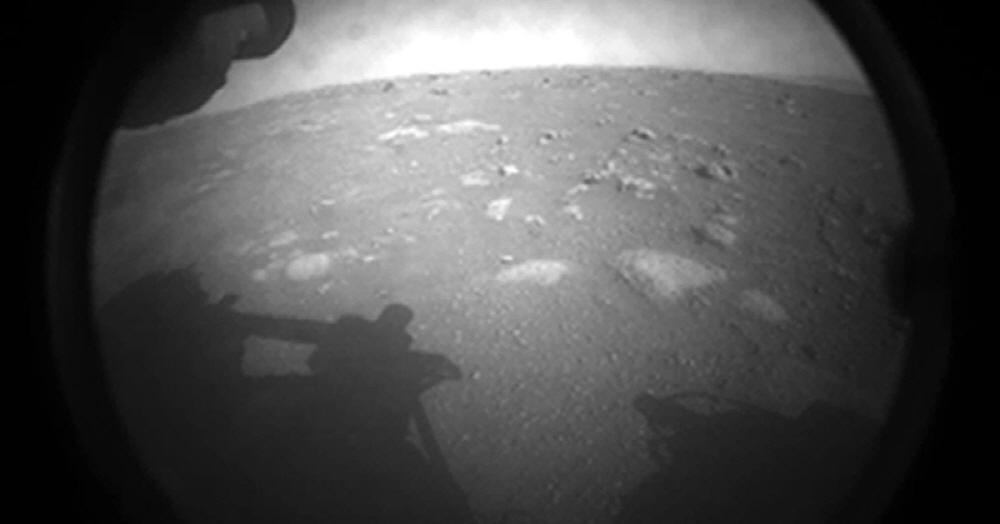 Perseverance, a NASA Mars rover launched from the launch facility of Cape Canaveral Air Force Base in the U.S. on July 30, 2020, traveled a distance of 472 million kilometers from Earth for 203 days. At the end, it arrived on Mars and landed on the ground. The landing was announced on February 19, 2021 in our time.
The Mars probe Perservance was loaded onto an Atlas V rocket and launched from Cape Canaveral Air Force Base 41 launch facility. Perseverance is a probe launched from Earth to check for signs of life on Mars. It collects surface samples such as Mars rocks and soil, and surveys geology and weather.
Such a personality landed on Mars on February 19th. Perseverance entered the Mars atmosphere and landed on the ground 7 minutes later, and exploration began in Jezero, a Mars crater.
Perseverance tweeted through official Twitter saying that it is safe on Mars after landing on Mars. He also shared a photo of an employee celebrating the landing of the facility in the NASA control room, saying that it has traveled close to 480 million kilometers, but the trip is just the beginning.
If you look at the photos posted on Twitter, you can see the first image taken by Perservance and the second image on the surface of Mars.
When it landed on the surface of Mars, Perseverance used a parachute to decelerate and descend at 1,500 km/h, but succeeded in reducing the descent speed by 3.2 km/h by an open parachute per 11 km in altitude. It was separated from the parachute and landed safely on the ground using a jet engine. If you look at the moment of landing on Perservation Mars, which NASA released on YouTube channel, in the video, you can see that in the video, Perservation enters the Mars atmosphere and lands on the ground around 1 hour and 40 minutes.
Perseverance is planning to find fossilized microorganisms in Jesero, a Mars delta formed 3.5 billion years ago, and identify traces of life. Related information can be found here .