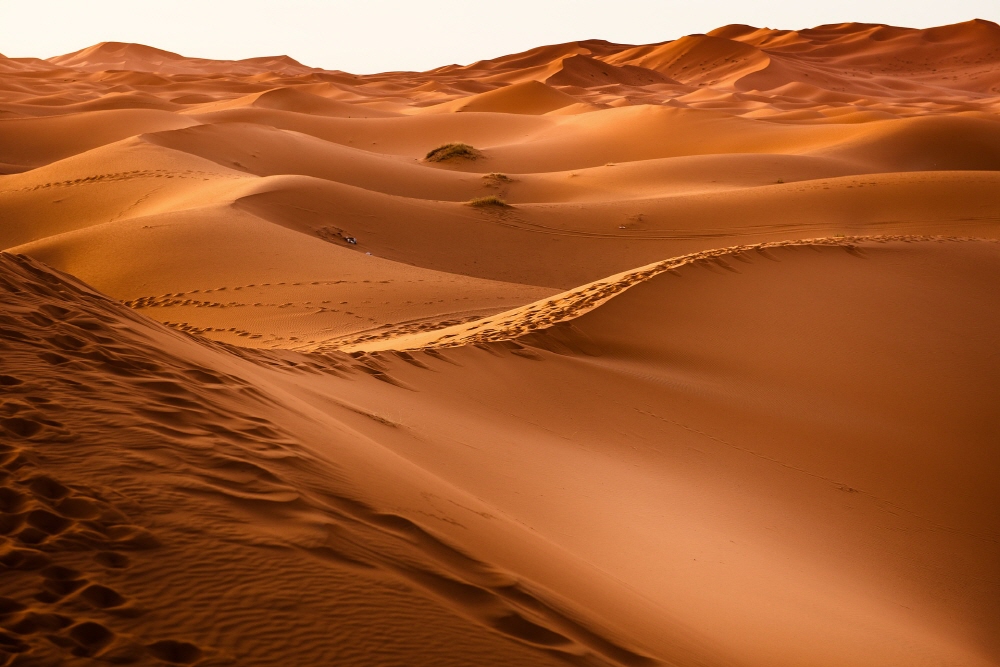 The Sahara Desert in the northeastern part of the African continent is known as the largest desert in the world. However, it is said that Sahara was a completely different landscape from the 21st century. Sahara was once covered in green, according to the Fall of Civilizations Podcast, a podcast channel explaining the history of civilization. Why did these greens disappear in the Sahara Desert?
When talking about the Sahara Desert, most people think of a scene covered in sand. But 5,000 years ago, the land covered with greenery was unfolding. There were many lakes and rivers, and it is said that early humans lived and were hunting and fishing.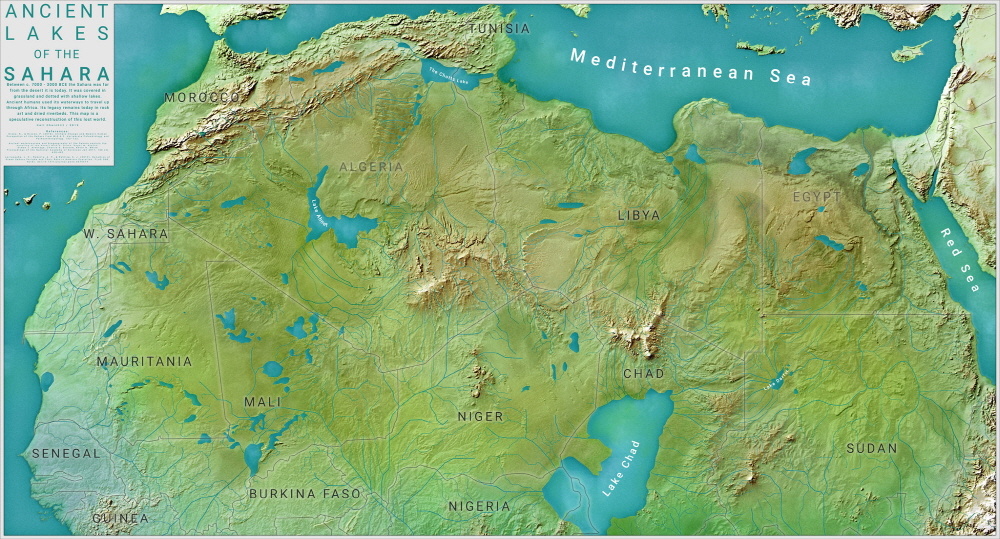 As of the 21st century, the Sahara Desert has vast deserts, and there are no lakes that existed before. The era when there were lakes and rivers in the Sahara is described as the green Sahara, and peaks in the wet period from 9,000 to 6,000 years ago. In the Sahara, where the gentle grassland was spread, there were sparse forests where acacia trees and the like were growing. It is also said that the people of the Neolithic period were setting up a village in the Sahara. In the center of the Sahara Desert, which is now barren, pictures of thousands of animals and swimmers were found on rocks.
Today, we know that Sahara Desert as a vast sea of sand and salt flats. But up until around 5,000 years ago, this is how it looked.

It was a green landscape of Savannahs, lakes and rivers where early humans lived, hunted and fished.

(? https://t.co/4dSIryAspu ) pic.twitter.com/OohWf9lXrI

— Fall of Civilizations Podcast (@Fall_of_Civ_Pod) September 1, 2019
https://platform.twitter.com/widgets.js
Most of the herds were hunting and gathering people, but cattle and sheep herds soon began. The life-size petroglyphs (Dobous Giraffes) painted 11,000 to 7,000 years ago after observing the world around them are also known as the world's largest animal petroglyphs.
However, the green Sahara civilization that was overflowing with abundant nature suddenly comes to an end. The Earth's precession, which occurs every 25,800 years, rotates the Earth's axis of rotation, and 5,000 years ago, as the rainfall zone moved to the sub-Saharan, the Sahara began to dry out. First, large trees wither and soon grass wither, wind blows off the surface, and desertification proceeds.
There are many opinions about how long it took the Sahara to desertify, but some think it took only a few hundred years for the Sahara to desertify. People living in the Sahara escape from desertification and move south to settle.
The example of the Sahara Desert is one that undermines the fact that Earth's change dramatically changes nature and people's lives. It is worth remembering that history is a record of change and it is not too natural for us to take it for granted. Related information can be found here.