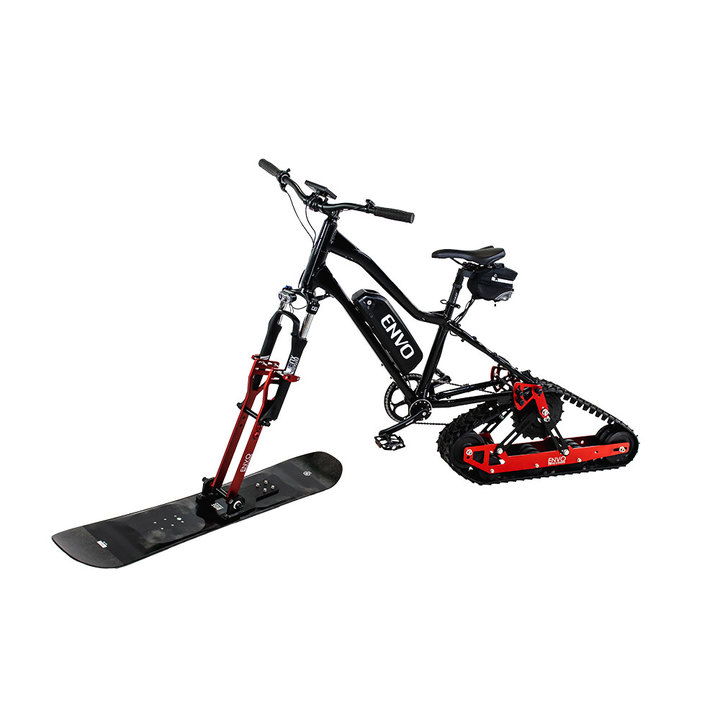 The ENVO SnowBike is a snowmobile-style electric assist bike that combines skiing with a standard mountain bike caterpillar in Canada, where half a year is covered with snow. The front wheel is equipped with a ski using the front fork and hub, and the rear wheel is equipped with a 1,200W rear motor and incorporated with Caterpillar. If a Panasonic 48V lithium-ion rechargeable battery is installed in the frame drink holder groove, electric assist can be achieved through an existing chain.
Assist works by sensing pedal rotation by a sensor attached to the crank, and you can turn the Caterpillar with a steering wheel throttle lever if you wish and without stirring. The top speed is 18km/h, and it can run about 10km after 8 hours of charging.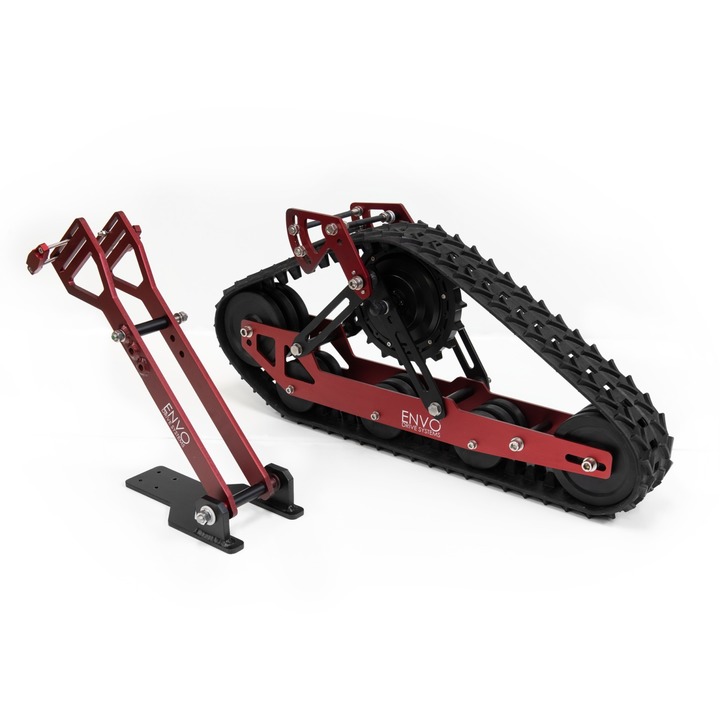 Caterpillar is made of rubber and Kevlar reinforcement and is lightweight and sturdy. It is said that the V-shaped groove is made up of two rows, minimizing resistance and energy loss. Thanks to this, you can climb up to 20% slope.
It costs $2,789 CAD and the rechargeable battery is available for an additional $895 CAD. Related information can be found here.