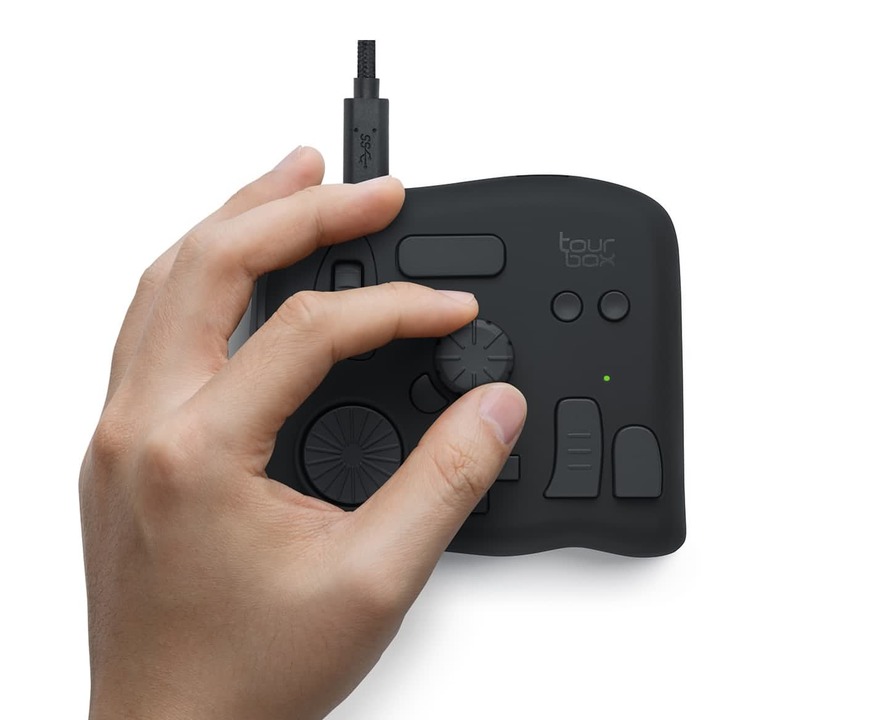 TourBox supports many creative software including image editing programs using Photoshop or Lightroom, illustrator and clip studio paint, illustration and modeling drawings such as Cinema 4D, and video editing programs such as Final Cut Pro, Premiere, and After Effects. It is a controller.
At first glance, it looks like a game pad, but it has intuitive operation functions such as 11 buttons, scrollers, handles, and dials, and it helps work with human hands without a mouse or stylus pen. With the tour box, you can intuitively enlarge the brush size and opacity, or increase the height of the image, and fine-tune parameters such as photo exposure, contrast, highlights, and video timeline by rotating.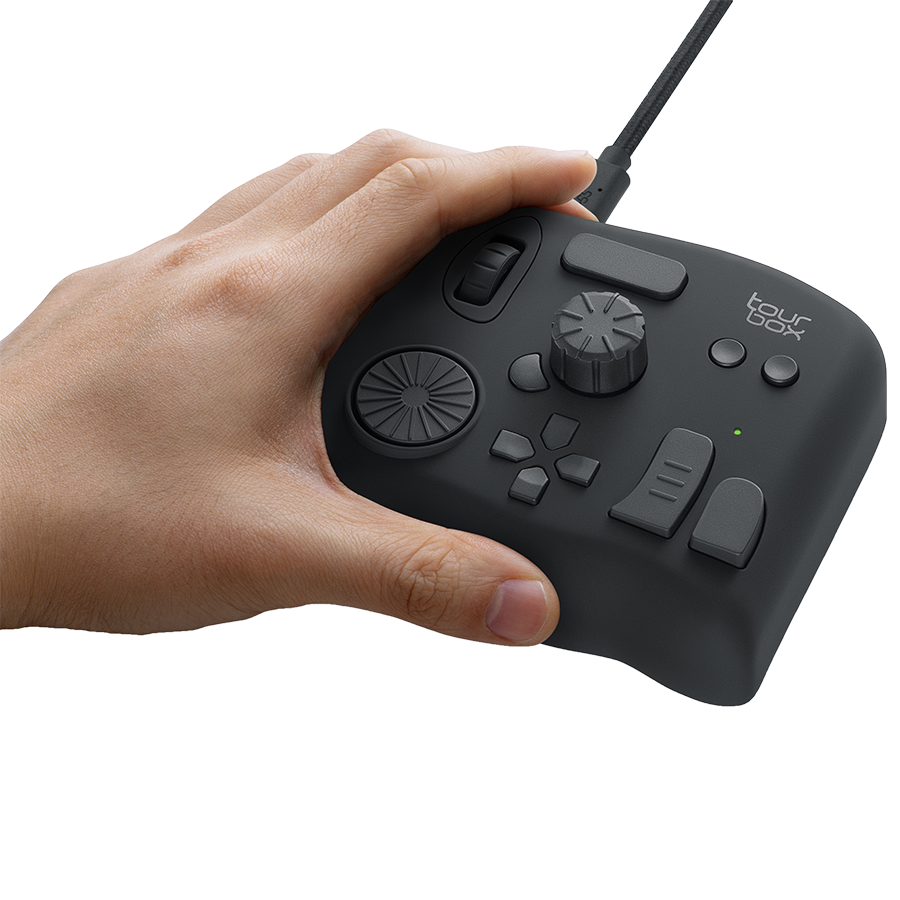 The button layout is based on ergonomics, and the size is easy to hold with one hand, so it is portable. It also came with a soft touch. Basically, the cross pad tool works with the toggle knob and dial, but all buttons are customizable. It can be used automatically by switching between various software. Related information can be found here.