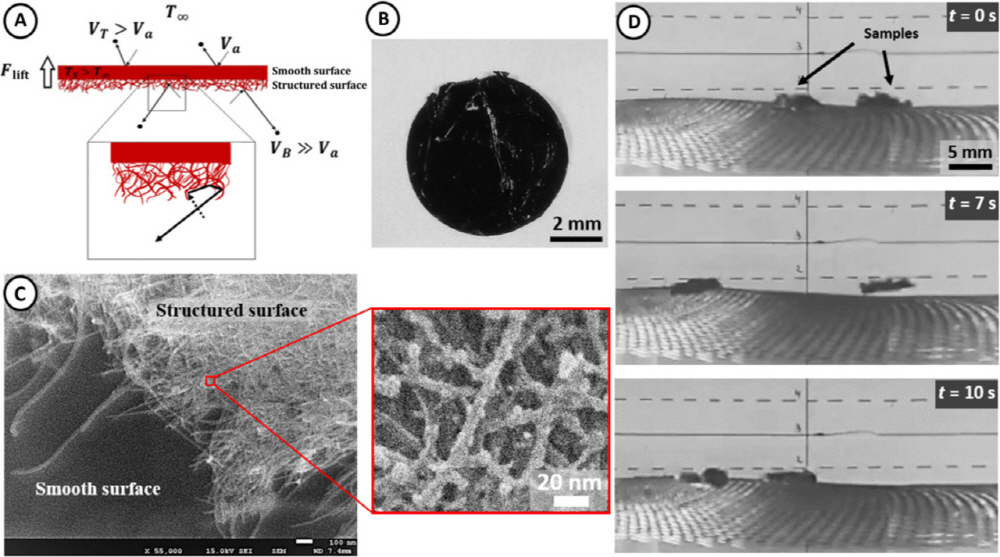 A research team at the University of Pennsylvania invented a small, thin disc-shaped hovercraft that floats on the ground when exposed to light.
Using a polymer film coated with carbon nanotubes with a thickness of 0.5 microns and a diameter of 6 mm, it generates heat to emit light to the same extent as natural light. This environment is not a vacuum chamber with 10-30Pa pressure control, but it is not possible, but it is reported to AAAS that it has succeeded in moving it floating with light.
Theoretically, the buoyancy is several times that of the film's own weight, so it is said that it can carry a load of up to 10mg and fly at an altitude of 50-100km. Of course, there are many mechanisms in the world to float and fly. Contrary to hovercraft that injects inhaled air at high pressure, eVTOL makes vertical takeoff and landing through an air hockey propeller that raises a gust from below, a linear motor car that floats with magnetic repulsion, and a jetsuit that makes humans fly with a micro gas turbine. For example.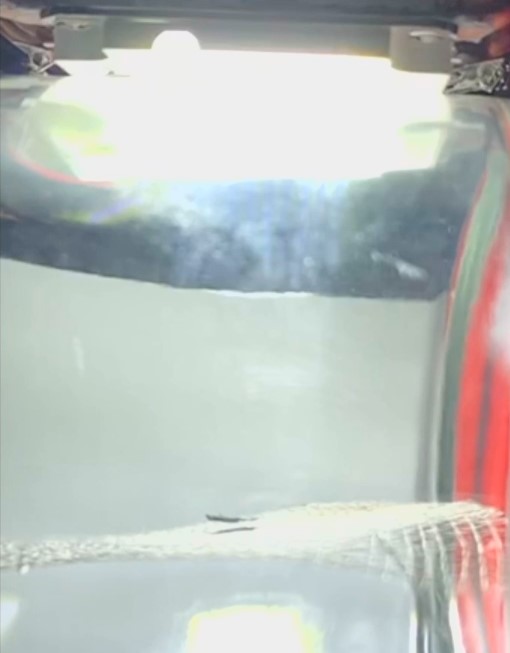 On the other hand, this polymer film is not in the commercialization stage yet, but maybe we can expect a place to play an active part outside the earth. An expert at NASA's Goddard Space Center says the invention could be a great idea as a way to investigate climate change, such as wind and water vapor blowing in the Mars mesosphere. Related information can be found here.