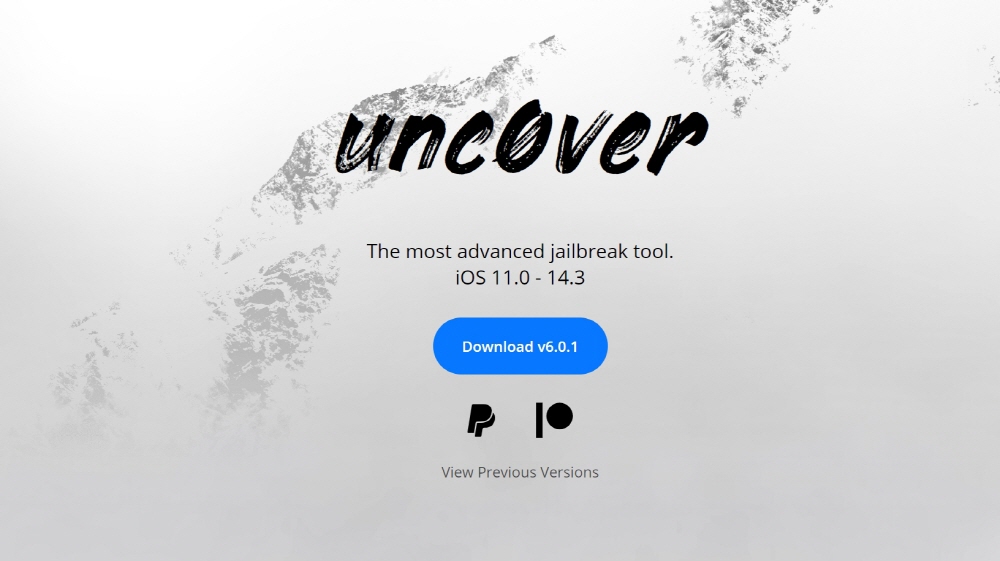 Uncover (unc0ver), a popular jailbreak tool for iOS, released its latest version, v6.0.0, on February 28 (local time). The latest version is capable of jailbreaking almost all iPhones, including the iPhone 12, and covers from iOS 11 to the latest version, iOS 14.3.
The latest version uses the race condition of CVE-2021-1782, a vulnerability identified in iOS, to execute code with elevated privileges, realizing jailbreaking. Apple added a fix for this vulnerability in iOS 14.4 and stopped cryptographic signing with iOS 14.3, preventing users from downgrading the operating system.
Therefore, you can jailbreak using uncovered version 6.0.0 only on iPhones that have not been updated to iOS 14.4. Uncover is said to have confirmed Uncover version 6.0.0 on various iPhones such as iPhone 11, 12, and 12 Pro Max. The only jailbreak tool that supports the latest Apple devices is Uncover.
Jailbreaking requires some technical knowledge and determination to not be able to patch iOS new features and security. In addition, applications that process sensitive data, such as bank-related applications, are often unable to run on jailbroken devices. It's worth remembering that jailbreaking obviously poses a huge security risk.
There are several jailbreak tools that support iOS 14, but the only one that supports the latest devices such as iPhone 12 is Uncover. Checkra1n, well known as a jailbreak tool, became the first jailbreak tool to support iOS 14, but it only works on existing devices such as the iPhone 6s Plus and the first iPhone SE.
Jailbreaking is legal in the US, but in the UK it is a gray zone. By Apple standards, it violates the iOS software license agreement. Also, if you jailbreak, you won't be able to get the Apple warranty, but you can get the warranty again by restoring the device to its factory condition.
If you jailbreak iOS, you can use applications that aren't available on the App Store, but also use more functional tools that focus on file management and screenshots. In addition, since it is possible to change the operating system UI, it has advantages such as enhancing control center userability. On the other hand, Uncover is also supporting iOS 14.3 jailbreak by releasing v6.0.1 immediately. Related information can be found here.