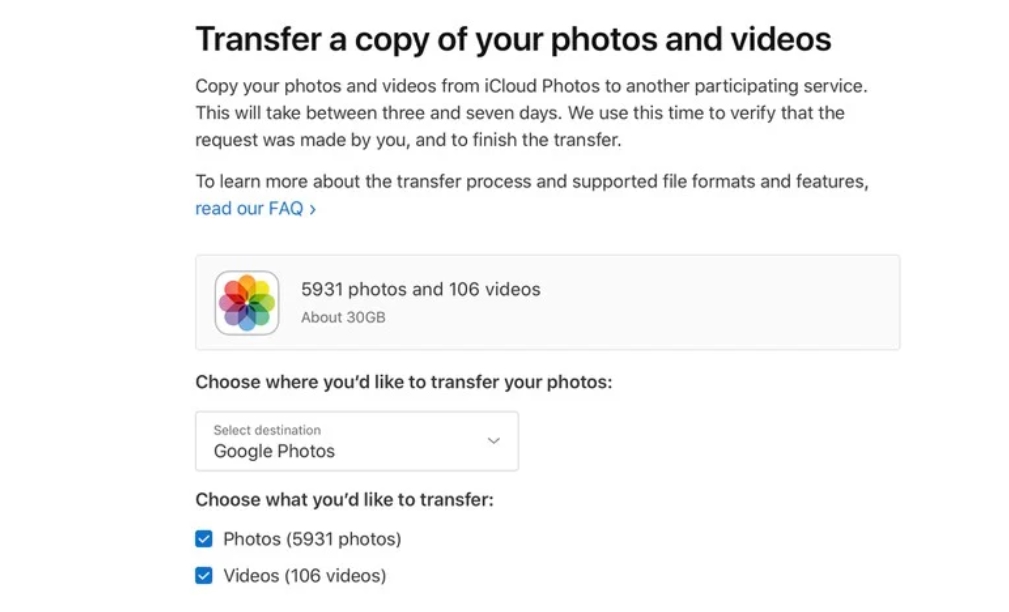 Apple has begun providing a service that allows you to easily transfer photos and videos stored in iCloud to Google Photos. However, currently available regions are limited to Australia, Canada, the European Union, Iceland, Liechtenstein, New Zealand, Norway, Switzerland, the United Kingdom and the United States.
This service adds the option of sending a copy of data to the data and privacy of Apple's official site. Select this option and follow all the steps as directed, and your iCloud photos or videos will be sent to Google in bulk. After transferring the content, the photos or videos stored on the iCloud side are not deleted, but a copy is backed up on the Google Photos side.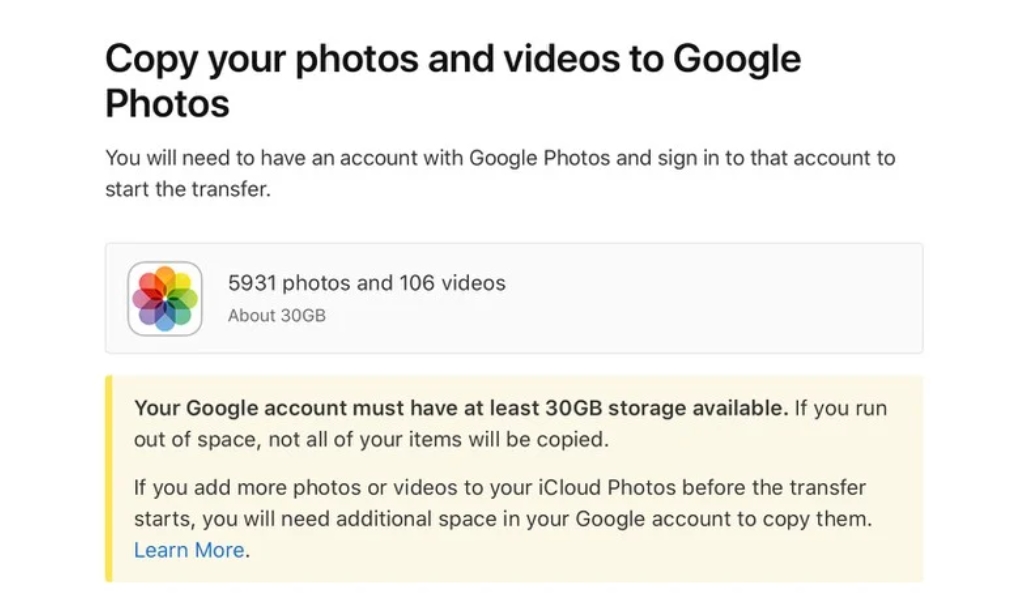 The transmission process takes 3 to 7 days, and it checks whether there is a user request and starts the transmission. In order to transfer, after enabling Apple ID two-step verification, Google Photos needs enough storage to complete the transfer. During the process, how much free space you need is displayed, so you can prepare to contract for mass storage with your Google account.
In addition, Apple products and iCloud's own smart albums, photo stream contents, live photos, some metadata, and some RAW files cannot be transferred. However, in general formats (.jpg, .png .webp, .gif and some RAW files, .mpg, .mod, .mmv, .tod, .wmv, .asf, .avi, .divx, .mov, .m4v, 3gp) , .3g2, .mp4, .m2t, .m2ts, .mts, .mkv) can be transmitted. Also, only the latest edits are transferred, and the original version is not transferred. If possible, photos are transferred with the album, but videos are copied separately without an album.
Google Photos abolished the free image storage function after June of this year, and if it is free, up to 15GB is available. However, the monthly fee for paid storage is insufficient because iCloud is not much different from Google One, but it may become easier to manage photos and videos if integrated into one service. Related information can be found here.