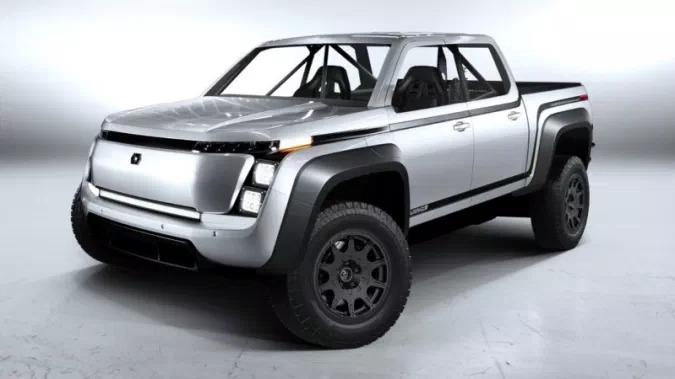 Roadstown Motors, an EV manufacturer started by GM's Lordstown Assembly, has created an electric off-road truck to compete in the San Felipe 250, an off-road racing competition scheduled to be held on April 17th. Announced.
Roadstown Motors is preparing to launch Endurance, an electric pickup truck for general use this fall, and has already received more than 100,000 pre-orders. The design of this electric off-road truck has also changed slightly from the general version, such as reinforcing the cockpit based on the endurance and adding larger tires and wheels to allow you to run through the desert.
In addition, the torque vectoring control mechanism that properly distributes power to the road surface by properly distributing power to the 109kWh battery pack or the left and right drive wheels has a common feature with the Endurance version. What's different from Endurance is that it outputs 440kW or 600 horsepower to all four wheels through an in-wheel drive equipped with a motor for each wheel, and the zero-back produces 5.5 seconds. The company emphasizes that if it safely competes in the San Felipe 250, this racing specification endurance proves that it is a racing truck that runs through the toughest places on the planet.
The SCORE (Southern California Off-Road Enthusiasts) series, including the San Felipe 250, is a world championship, and if Endurance would give a strong impression that an electric pickup truck would not be foolish to an American driver who demands power and power in driving. I don't know. Related information can be found here.