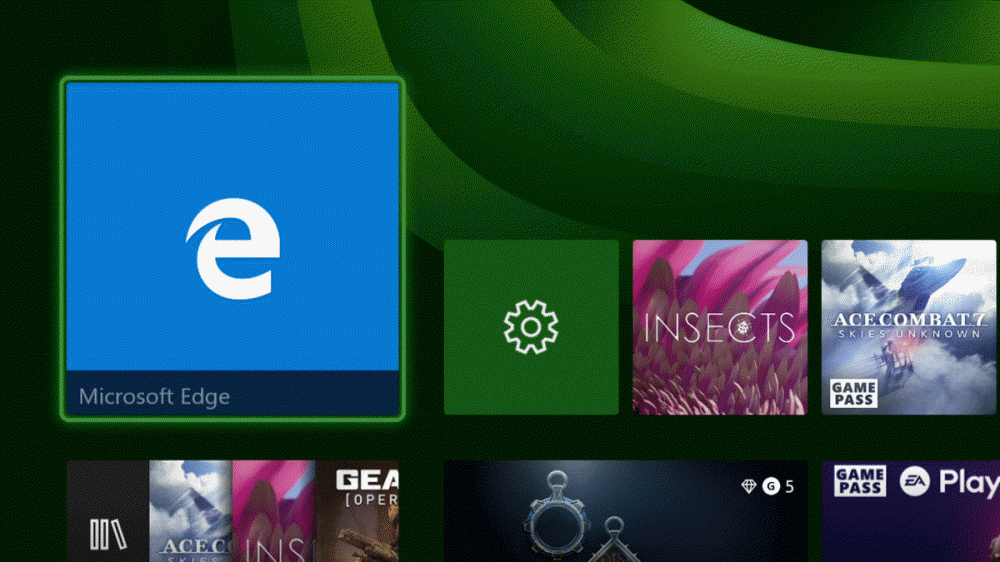 Microsoft Edge, a browser developed by Microsoft, is developed based on Chromium, which is adopted for browsers such as Google Chrome and Brave. The Xbox Series X is equipped with Microsoft Edge, which is equipped with the existing EdgeHTML, but it is said that a new chromium version of Edge for the Xbox series is being developed.
Microsoft Edge was initially developed by Microsoft's official browser, which is built into Windows 10, and initially installed Edge HTML, a rendering engine developed by Microsoft itself. However, Microsoft announced its chromium-based Microsoft Edge in December 2018 and officially released a chromium version of the Edge in January 2020. In April 2021, an update to remove the existing version of Edge with Edge HTML is scheduled to be released.
In this way, the replacement of the chromium version of the Edge is in progress on the PC. In contrast, the Edge installed on the Xbox is currently unchanged from the previous version. Microsoft has also developed a chromium version of the Edge for the Xbox Series X and S and Xbox One Series, bypassing the Alpha, which only invites limited users to participate in the Xbox Insider Program, the initial access program for the Xbox Series. The test version was released to participating users.
As a result of using the chromium version of the Edge for the Xbox series, it is said that it has features similar to the chromium version of the edge for PC, such as a collection that leaves a note on the web page, vertical tab placement, and expansion function installation. You can also use the controller to work as expected without using a keyboard or mouse. In addition, as the Xbox series is equipped with a chromium-based browser, cloud game services such as Stadia are available, which is expected to improve compatibility with web services such as Skype and Discord. Related information can be found here.