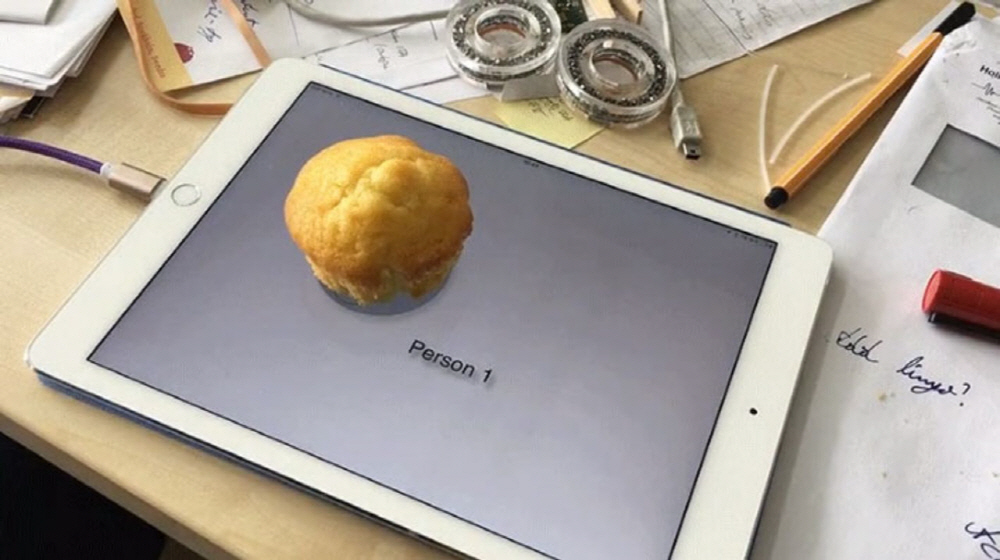 The technology that makes the touchscreen possible isn't limited to a finger or a stylus. A research team found that the touchscreen responded even to baking foods, and allowed the iPad to identify the type of muffins when baking.
Researchers at the University of Hasselt in Belgium have found that touchscreen electric fields can change capacitance in addition to human skin and metals. Among baking foods, freshly baked hot foods indicate that they have enough moisture to energize them. If it can be energized, it can be recognized on the touch screen.
In the recently published paper (Muffidgets: Detecting and Identifying Edible Pastry Tangibles on Capacitive Touchscreens), what the research team invented was a special baking technique. The muffin ingredients themselves follow the usual recipes such as sunflower oil and water, but the bottom of the muffin is made with a special notch attached to the bottom of the cup so that the bottom of the muffin has a special pattern contact point. Since the capacitive touchscreen can detect multiple touches at the same time, the research team designed multiple contact point patterns to allow devices such as the iPad to identify the type of muffin.

What are the fields in which such research will be used? Personalized little pranks, such as placing a muffin at breakfast, prompting the other person, or displaying specific baked goods contents. If you want to check the data, you can check it by simply placing it on the screen of your smartphone. Other than that, it could be the presence of calories and animal substances, or simply a link to a recipe. Related information can be found here.