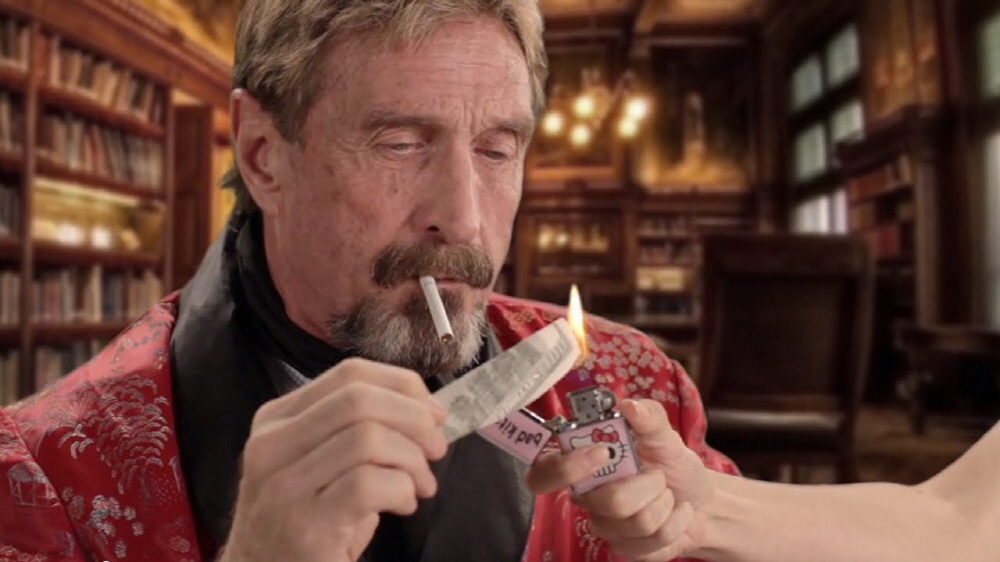 On March 5, 2021, the U.S. Department of Justice prosecuted John David McAfee, founder of McAfee, the world's largest company with regard to computer security, as suspected of fraud and money laundering in crypto assets.
The U.S. Department of Justice prosecuted two men, Jimmy GALE WATSON JR, who served as special advisor to McAfee and his crypto assets team. The two said they have made several distributions of selling certain crypto assets by promoting their value and promoting them on McAfee's official Twitter account, which has hundreds of thousands of followers.
Neither buying nor promoting cryptocurrency in itself is a sin. The U.S. Department of Justice explained that the indictment was caused by promoting cryptographic assets, which is false that McAfee has no financial interest. For example, McAfee received several direct mails on December 22, 2017 about the cryptographic asset Electroneum, explaining that it does not own the Electronicium, calling the Electronicium the holy grail of crypto assets. It's really too cheap, he advertised through his official Twitter account. However, as of December 20, two days before this promotion, he said he had purchased more than $100,000 Electronicium.
Immediately after his promotional post, the value of Electronicium rose 40%, and McAfee sold it at a high price. Immediately after he sold it, the value of Electronicium fell 90% compared to before the promotional article.
Other charges explained that although McAfee was rewarded for promoting an ICO that procures legal currency and crypto assets in the public, this was not an advertising act, but was not rewarded. He was evading the tax levied on this fee.
In October 2020, ICO promotion was not prosecuted, only tax evasion charges were indicted, but this time the ICO promotion is also prosecuted. McAfee and Watson earned more than $13 million from a series of public relations and advertisements. He is being charged with two fraud cases. McAfee was arrested in Spain in October 2020 and continues to be detained thereafter, and Watson was arrested in Texas on March 5, 2021. Related information can be found here.