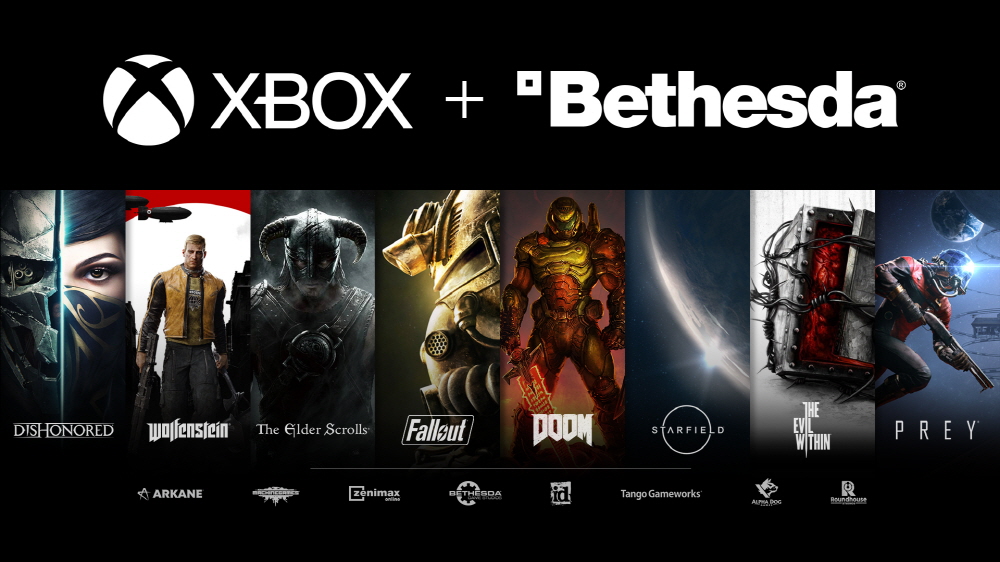 The European Commission has approved the acquisition of Microsoft video game developer Bethesda Softworks and parent company ZeniMax Media on March 5, 2021. Microsoft's acquisition of Zenimax Media was announced in September 2020, but regulatory approval was required to establish an acquisition contract.
In September 2020, Microsoft announced that it would acquire Bethesda Softworks, known for its popular 1-inch FPS Doom series and Fallout, and parent company Zenymax Media for $7.5 billion. In this way, the number of game development studios owned by Microsoft has increased to 23, and its subscription service, the Xbox Game Pass lineup, is expected to be more substantial.
Reportedly, on March 8, the European Commission and the US Securities and Exchange Commission approved Microsoft's acquisition of Zenymax Media. The European Commission concluded that the acquisition proposal does not raise concerns about competition given that the game market position is limited even if Microsoft and Zenymax Media are merged, and there are strong competitors at the bottom in video game delivery. It released a statement that it had been built and showed the view that the acquisition of Microsoft is not a monopoly in the game market.
It is pointed out that behind the regulatory authority's approval of the Microsoft acquisition, it is clear that the company respects Bethesda independence and does not take a beta stance. In addition to Doom and Fallout, Jennimax Media and Bethesda Softworks have a number of popular game titles such as the Wolfenstein series and the RPG The Elder Scrolls. There was a concern that it was not.
However, Microsoft announced that it respects Bethesda Softworks' upcoming Deathloop or GhostWire (Tokyo) PlayStation 5 exclusive contracts when it comes to the acquisition offer. It is clear that it will continue to support The Elder Scrolls Online, an MMORPG for PCs that has continued to run for a long time since its release in 2014.
According to reports, Microsoft may not even need to prevent Bethesda games from running only on the Xbox. This is because Bethesda's popular games can captivate many gamers just by being able to play them for the first time on the Xbox Game Pass. did. Related information can be found here.