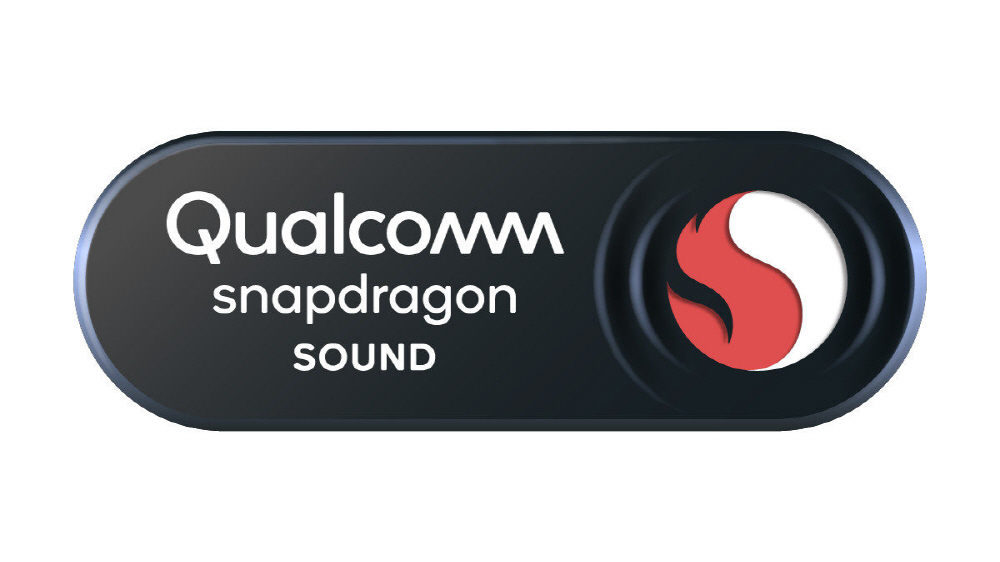 Qualcomm announced Snapdragon Sound, a mobile audio technology and software suite on March 4, 2021. Qualcomm says the technology provides higher sound quality and lower latency than ever before for wireless audio devices such as smartphones, headphones, and gaming headsets.
Snapdragon Sound was developed with the goal of providing wired device quality and stability to wireless devices. It is said that it is possible to wirelessly provide up to 24-bit/96kHz hi-fi sound quality by combining hardware such as Qualcomm processor and audio SoC and software such as Qualcomm's Bluetooth voice codec (aptX Adaptive). In addition, the delay time that is a problem when using Bluetooth audio equipment is 89 milliseconds, which is 45% shorter than that of competitors, and it is said that it can suppress the occurrence of music interruption or bounce.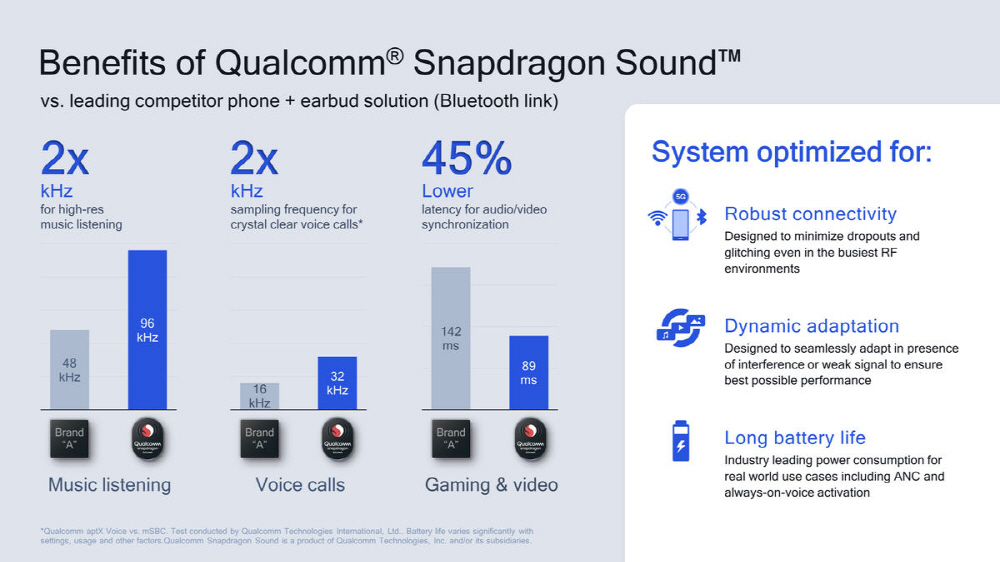 Qualcomm said the human ear is sensitive to frequent delays and sound cracks due to streaming music, video conferencing, and games that can be enjoyed over the air. Says that it will provide innovation that solves common consumer concerns.
Following the announcement of Qualcomm, Xiaomi and Audio Technica have announced the adoption of Snapdragon Sound, and Amazon has partnered with Qualcomm to release a playlist of high-resolution music for devices optimized for Snapdragon sound through Amazon Music.
Of course, Qualcomm isn't the first to emphasize high-quality wireless audio. In the case of Sony, LDAC, an independent codec that can exchange data three times that of the standard SBC Bluetooth codec, is being introduced. Meanwhile, Qualcomm says its strength is that its elements are being used in headphones and earphones from various manufacturers such as Bose and Audio Technica. According to Qualcomm, the Snapdragon sound support device is expected to be released in late 2021. Related information can be found here.