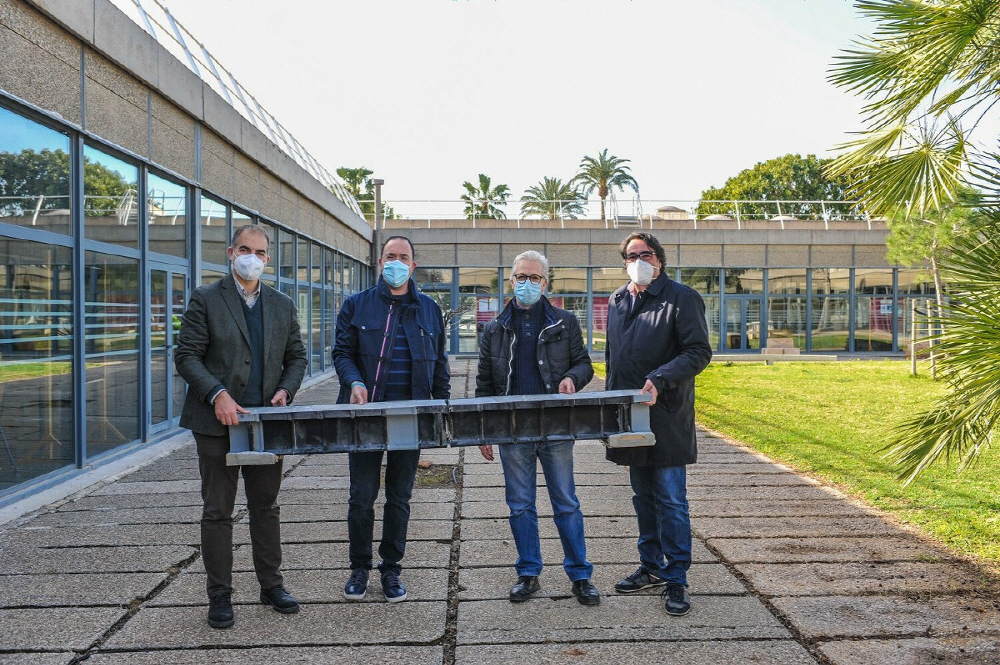 A research team at the Valencia Institute of Technology in Spain announced that it has developed a new building material made of a 3D printer that can be used like a Lego block. The new building material is lightweight and easy to transport and handle, so it is a breakthrough that can be used in the fields of construction and civil engineering.
Rebar is usually used in modern construction sites. However, since concrete is quite heavy, it requires a crane and a lot of labor to transport or install. On the one hand, the new construction can be used as a girder, which is a polymer product made of recycled plastic and is up to 80% lighter than the existing beam made of metal and concrete.
According to the research team, it took a tremendous amount of time to develop a new building material, which was 3 years, and acquired a patent in October 2020. Reinforcing bars need to be manufactured and transported in the required length, but new building materials can be assembled into parts like Lego blocks to suit the intended use. Since the building material does not use metal parts, it prevents corrosion and is lightweight, so it can be said that construction work is easy and it leads to shortening of time.
The study of the polymer internal structure is also inspired by the bones around the edges of human bones. This bone is said to have high functionality and light weight as it has a layered shape of the cancellous bone and the outer layer of thick bone. In addition, using 3D printing technology, new building materials are more convenient to use. Printing building materials at the construction site simplifies transportation and reduces costs, making it easier for users to use. He added that building materials can be customized to integrate building materials according to the construction stage and needs, and the reusable polymer material also helps to significantly reduce carbon emissions. Related information can be found here.