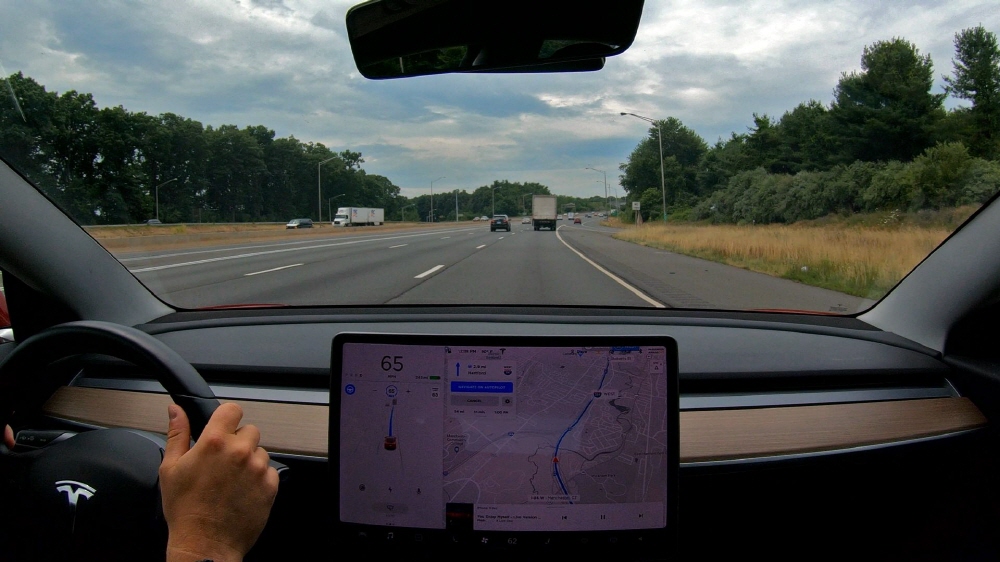 In a letter to the US Department of Transportation's Road Traffic Safety Administration, NHTSB, the National Transportation Safety Commission's NTSB calls for tighter regulations on autonomous driving technology.
The letter is not targeted at specific automaker actions, but NTSB refers to Tesla examples 16 times in a 15-page document. Level 2 autonomous driving technology is called Full Self-Driving (FSD) and uses a beta test client to It is pointing out that it is carried out in. Tesla CEO Elon Musk makes exaggerated claims about customers, but admits to regulators that it's an advanced driving assistance system.
Regarding the use of these customers for the development of unfinished vehicle functions, NTSB director Robert Samwalt recently announced a beta version of the Level 2 autonomous driving system that Tesla recently announced to customers that it offers fully autonomous driving capabilities. It is testing the autonomous driving technology, but pointed out that the obligation to monitor and report by government agencies is limited. The lack of response to NHTSA self-driving test monitoring could pose a potential risk to car users and other road users.
In addition, after installing a collision avoidance system and a robust driver monitoring system in all autonomous vehicles, it is also demanding the addition of a function that prevents the driver from exceeding the safe use area of the autonomous driving system. In addition, it is suggested that Tesla should determine whether or not the vehicle's ability to operate the vehicle poses a safety risk in situations where the autopilot-equipped vehicle deviates from the intended ODD (Operational Design Domain) and the predictability of driver misuse due to the system operation limit. As a result, in the future, Tesla may have to change the way it distributes new features to its customers.
Looking at the roles of NTSB and NHTSA, traffic safety monitoring agencies within the US government, NTSB first investigates transport-related accidents and makes recommendations on accident prevention in the future through investigation of causes and countermeasures. For example, we conducted an investigation to determine the root cause of death while using an autopilot in Mountain View, California in March 2018, and death while using an autopilot in Delray Beach, Florida in March 2019. Has made safety recommendations to
Meanwhile, it is the responsibility of the NTHSA to order and correct the recall of defects found as a result of NTSB investigations or vehicle system parts deemed unsafe to use. It is also the NTHSA that determines the standards and reporting requirements for vehicle safety and design, including fuel economy standards.
So far, NTHSA has been working on autonomous driving systems developed not only by Tesla, but also by existing companies such as GM and Volvo, as well as autonomous driving systems developed by automobile and technology companies, including numerous startups such as Amazon Zoox and Alphabet Waymo. It has shown a passive attitude to the regulation that hinders technological innovation. As a result, driving permits and regulations for autonomous driving systems under development are being decided by each state.
Tesla is mounting a driving assistance system called Autopilot on its electric vehicles and is selling an additional software option called Full Self-Driving (FSD) to customers for $10,000. Recently, it is also trying to start offering subscriptions to customers who have not introduced it when purchasing a vehicle.
Elon Musk is actively promoting these functions repeatedly through social media. In February, he came out as a guest on a podcast and said that the autopilot has improved enough performance, so if you decide, it has improved enough that drivers rarely have to drive.
However, contrary to these words, Tesla described the autopilot and FSD as an advanced driving assistance system in its recent earnings release, and the FSD was described as a Level 2 driving system in a document filed with the DMV of the California Department of Motor Vehicles.
The day after NTSB revealed its dissatisfaction with Tesla's FSD beta test, Tesla CEO Elon Musk announced that among the beta test participants that had recently increased to 2,000, beta testers who did not pay attention to the surrounding situation had revoked access to the FSD software. It also revealed that no accidents have occurred by beta testers so far. However, it is pointed out that the announcement was made to check the NTSB, which intends to strengthen regulations, as detailed information such as what authority was specifically revoked and by what criteria it was decided to revoke.
Meanwhile, Delaware, a shareholder investing in Tesla, sued Elon Musk's CEO and the company's board of directors. Elon Musk filed a complaint from the Securities and Exchange Commission for fraud from the Securities and Exchange Commission for repeating tweets that could be manipulated from 2018 to 2019. I have been hit. The lawsuit was settled on condition that all Elon Musk tweets must be confirmed by the Tesla board of directors and disclosed.
However, the lawsuit points out that the board did not support anything, even though Musk violated several settlements with the SEC. In May 2020, Musk plunged after tweeting that Tesla's stock price was expensive at the time, and in one day, the Tesla market cap of nearly $14 billion was blown away.
In Musk's tweet that day, there was an absurd content about giving people freedom, citing the US state and poet Dylan Thomas, or putting all the private assets on auction. In response to a media coverage, he said he said that his tweets have not been reviewed beforehand.
The warden points out that after the three lawyers left Tesla in 2019, the board had not prepared legal counsel who could provide impartial advice based on independent thinking, not what Musk wanted.
One expert says Elon Musk has been given several opportunities so far that the possibility of not showing court compassion on the matter of his tweet this time is sufficient. Meanwhile, Tesla is known to have disbanded the PR department, so it is not giving any opinion on this lawsuit. Related information can be found here.