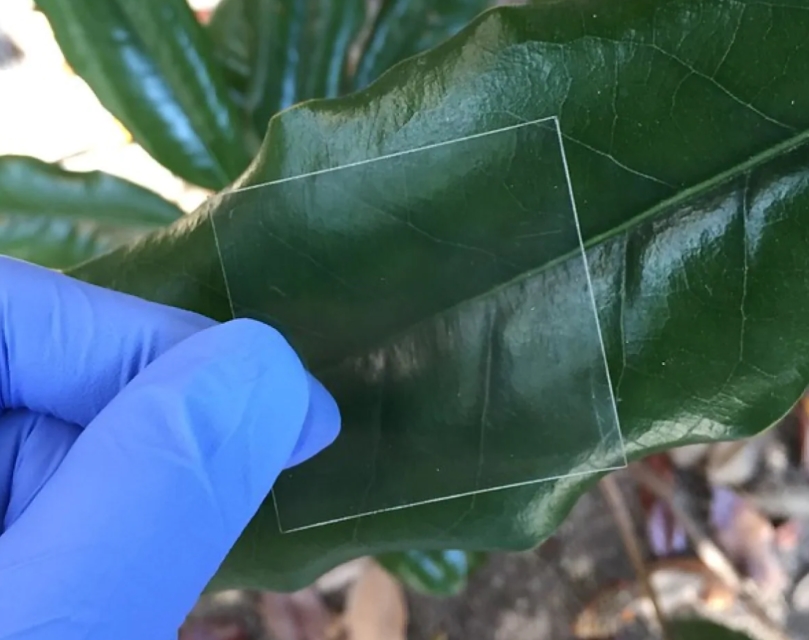 A research team at the University of Maryland has announced a technology that makes ordinary wooden boards as transparent as glass and then makes them stronger and has better insulation properties than glass. In the future, it is expected to be used as a material to replace glass in insulation performance.
Wood is basically composed of cellulose, which is the main ingredient of plant fiber, and lignin, which combines cellulose to create strength. The wood is dyed brown by a molecule called a chromophore contained in this lignin, preventing light from passing through it. There have been previous attempts to make the tree transparent by removing this lignin. However, lignin removal has disadvantages of requiring a long period of work under high temperature, hazardous chemicals, and too high manufacturing cost.
The research team applied hydrogen peroxide on a 1m long and 1mm thick wooden board with a general paint brush and prevented it from sunlight or UV lamps for 1 hour. Then, the wood bleached with lignin by hydrogen peroxide turned white.
The research team then injected a transparent epoxy resin designed for offshore development into the wood and made a small space or hole in the wood and cured it. The white wood became transparent by filling the wood with epoxy resin. This principle of transparency is explained in the same way as if an opaque fabric is soaked in water, it becomes translucent, making the side of the fabric visible.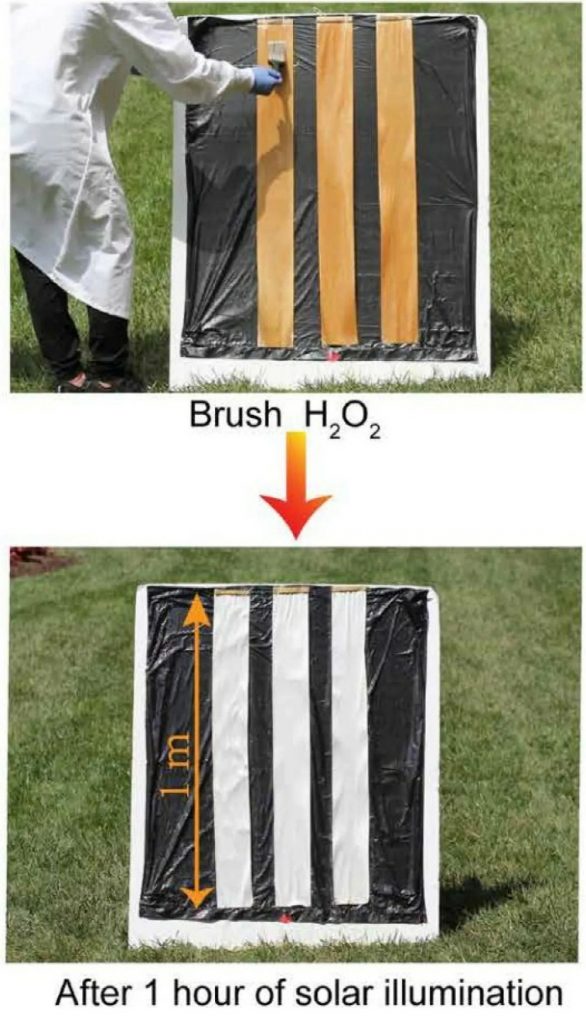 Trees made transparent by epoxy resin transmit 90% of visible light, so they boast high clarity like glass. At the same time, since transparent wood has the strength and flexibility derived from wood, it is made of a material that is harder to break than glass and lighter than glass.
It was also found that this transparent wood has high thermal insulation properties. Because glass windows are a big factor in building heat loss, transparent trees are expected to help keep building energy efficiency high. In addition, it can be applied to solar panel covers installed in harsh environments.
According to the research team, there are various types of wood that can be made transparent, and it can be made transparent regardless of the direction of cutting the wood. The technology released this time claims that the manufacturing cost is low because it does not require a high temperature environment. However, the technology announced this time is a laboratory scale and has not been expanded to an industrial scale, and it takes time to put it into practice. Nevertheless, the research team explained that transparent wood has great potential as a new building material, and in theory, it can make the entire house transparent. Related information can be found here.