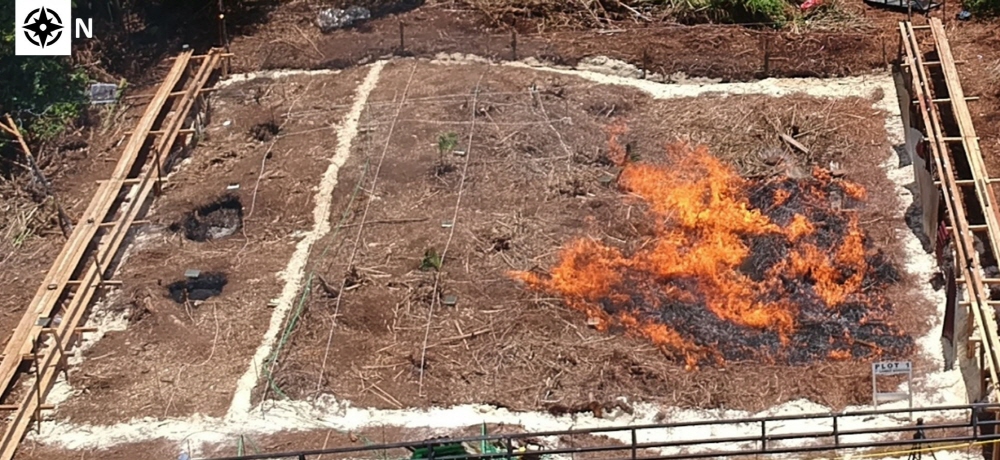 The fire occurred in the area of up to 10,000 6,187km 2 in the US by 2020 wildfires. However, it looks like a firefighter sprinkled water or extinguishing agent to extinguish it, but it is a reenactment in which the fire rises again as it keeps rising from the ground. ).
There is also a problem in that the amount of carbon dioxide generated is large because zombie fires are likely to occur in soils where a lot of carbon dioxide is present and the soil is burned to the bottom of the ground. In addition, a lot of water is required for extinguishing, and a fire in the carbon dioxide area (Evans Road) that occurred in the United States in 2008 required more than 7 months and 7.5 billion liters of water to be fully extinguished.
One of the reasons why the carbon dioxide zone fire is difficult to disappear is that the water sprayed for firefighting does not evenly return to the ground surface, but forms a sewer-shaped groove and flows, leaving the zombie fire-prone areas everywhere.
In order to solve this problem, a research team at Imperial College London in England studied additives in fire fighting water and produced fire extinguishing formulations in a short time with less quantity. The team compared and examined how the impact on the environment affects the carbon dioxide fire simulated in the laboratory by adding biodegradable wetting agents using plant-derived raw materials in various concentrations to fire water. And they found a formulation that lowered the surface tension of the water relatively, and found that the moisture could not make grooves and penetrate the soil evenly.
According to the research team, for example, when the humectant was added at a concentration of 1%, the average time required for evolution was reduced by 39%, while at the concentration of 5%, the average time was reduced by 26%. However, the team found that adding additives encapsulates a fire that boils moisture, lowering the overall temperature of the soil. This means that the amount of water required for evolution should be about one-third to one-half of the normal amount.
The researchers say that biodegradable additives can quickly extinguish zombie fires and help fire brigades, communities and everyone on the planet. It is revealed that additives that can be rapidly extinguished are important to eliminate the destruction of the environment, such as the destruction of living organisms, the destruction of regional cars, and the emission of carbon dioxide caused by the pollution from fire. In addition, there is a case where the addition of soap-based additives has been developed and used because the forest fire extinguishing liquid deteriorates the surface tension as in this study as well as ordinary water. Related information can be found here.