From the end of 2020, Apple has mandated the display of personal information collected on apps in new or updated app stores. Facebook and Google applied it a bit late, but most of the top apps are implementing display.
Following this personal label, Swiss cloud storage company pCloud has released a ranking of invasive apps that collect the most personal information from users and share them with others. Here, Instagram and Facebook have two names at the top.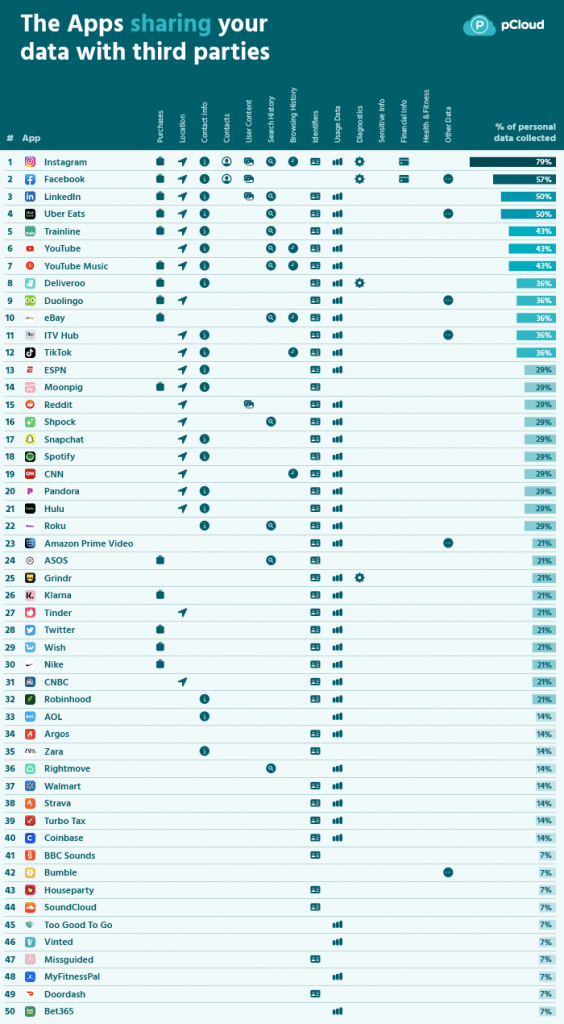 The Instagram and Facebook apps share the most data with third-party advertisers and target everything from purchases, location information, contact information, and user content browsing history. This is not surprising given that Facebook, who checks other media and runs both apps, is less concerned about privacy.
Nevertheless, if Instagram collects 79% of personal data and Facebook is 57%, it feels overwhelming. Business SNS, LinkedIn and Uber EATS, are followed by 50%. This survey was done before Google released the Google Search app and Chrome private label, but YouTube and YouTube Music are still in the TOP 10 with 43%.
Sharing personal data with other companies means, for example, that whenever you search for a video on YouTube, the data is transferred outside the app and sold to companies targeting individuals on other social networks. PeCloud is concerned about the fact that Instagram, with more than 1 billion monthly active users, is turning into a massive shared hub of unaware human data.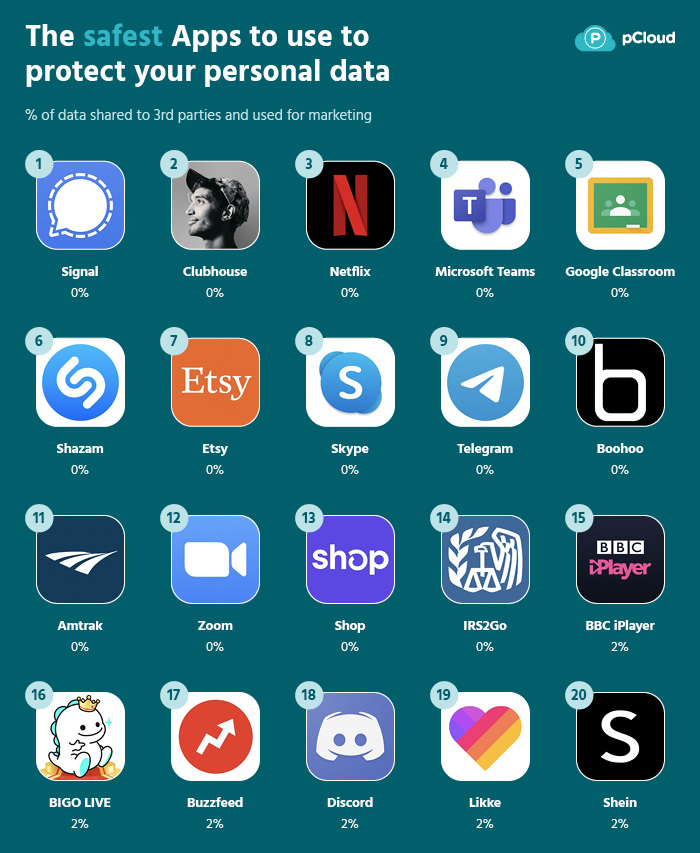 On the other hand, most of the apps that do not collect personal information are Signal, Clubhouse, Netflix, Shazam, Skype, and Telegram. Although the clubhouse that used to absorb all contact information during installation was abolished, it seems that personal information was important after logging in. Related information can be found here.