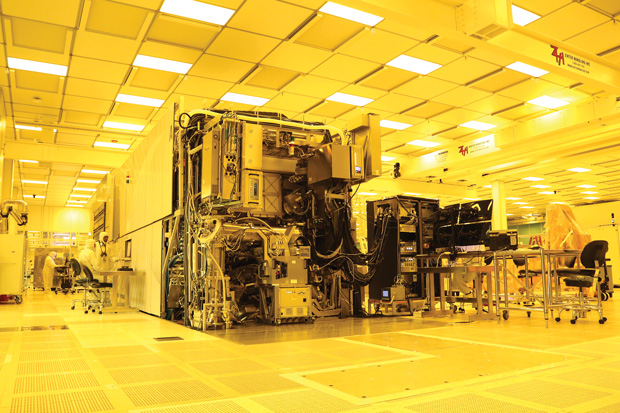 AMD manufactures most of its CPUs, GPUs and customer SoCs at TSMC, the world's largest semiconductor foundry. It is reported that AMD will rise to the second place in sales share of TSMC in 2021.
Reportedly, this is the result of organizing TSMC annual revenue trading companies from the estimated data of the survey company Information Network. According to this, from 2019 to 2021, Apple accounts for 24-25% of TSMC's revenue. Apple, which produces iPhone and iPhone chips at TSMC, uses a 5nm manufacturing process for the M1 chip, and can be said to be the biggest customer for TSMC. Meanwhile, HiSilicon, which occupied the second largest revenue share in 2019 and 2020, reached 0.0% of its revenue share in 2021 as its parent company Huawei was restricted from trading in the U.S.
AMD steadily increased its market share every year, making it the second TSMC customer in 2021. AMD Zen3 architecture and RDNA2 architecture are designed at the TSMC 7nm manufacturing process node, so AMD is currently only contracting TSMC. In addition, AMD's market share is also steadily increasing in shipments, so AMD has contributed significantly to TSMC revenue.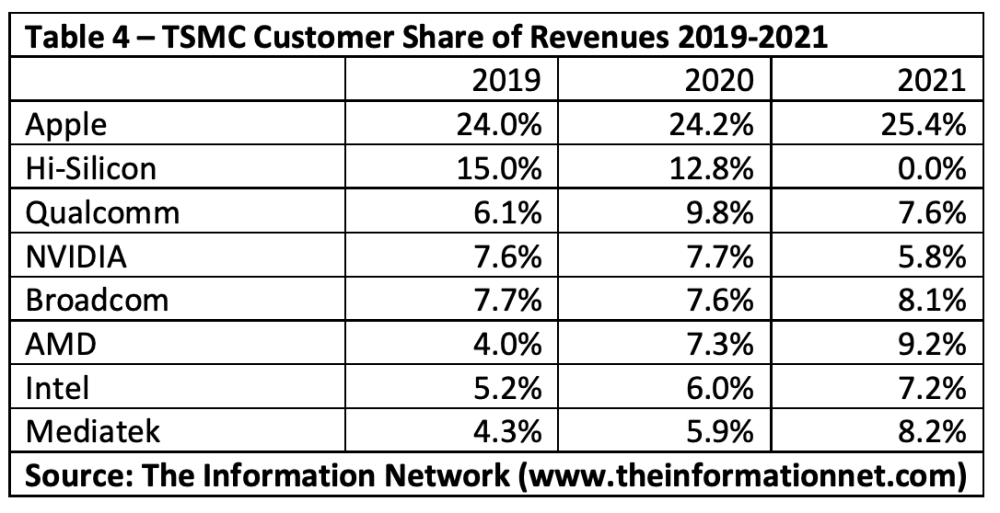 Also, according to reports, it is pointed out that the increase in AMD's share of TSMC revenue is the reason that competitors do not rely on TSMC as much as AMD. For example, Nvidia is shifting its production base from TSMC to Samsung Electronics, designing the amp architecture adopted in the GeForce RTX30 series at Samsung Electronics' 8nm process.
Intel is also gradually increasing orders to TSMC through external production, and it is expected that most of the products released in 2021 will be produced by themselves. It is almost impossible for AMD to take the lead from Apple, but some point out that there will be no worries about losing TSMC revenue share from Intel, Nvidia or Qualcomm.
AMD's becoming a significant customer for TSMC is that AMD not only negotiates more favorable financial terms with TSMC, but also points out that its products are becoming more competitive with access to TSMC's latest process technologies and developments. The supply of AMD chips is also showing the possibility of becoming more stable in the future. Related information can be found here.