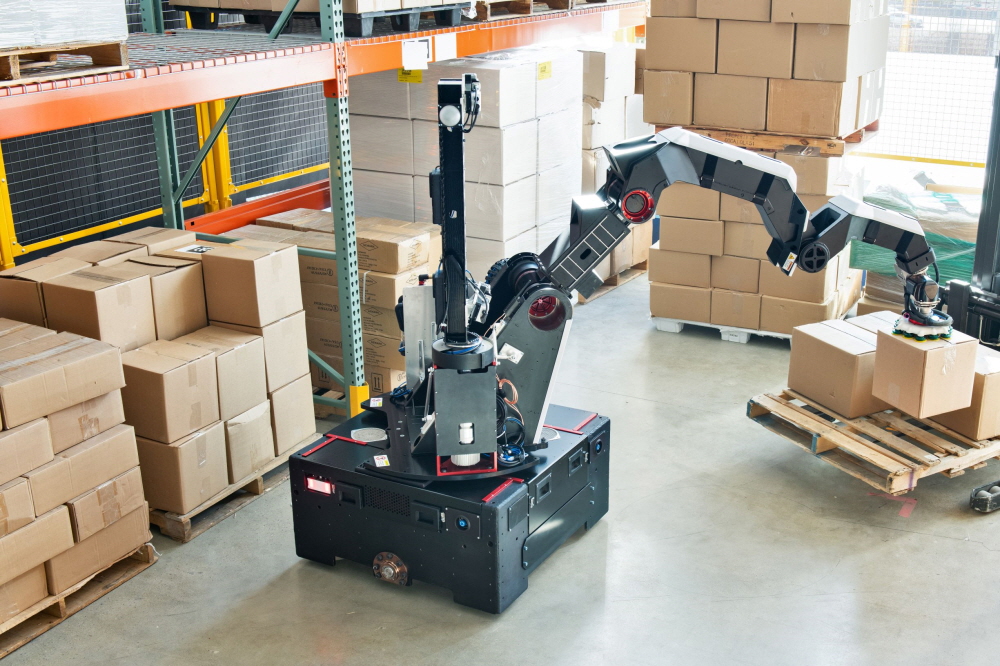 Boston Dynamics is a robot startup known as Spot, a quadruped robot. Boston Dynamics introduced a self-propelled robotic arm that freely moves luggage at warehouse sites such as logistics.
The newly announced robot called Stretch is an arm-like robot that can be used on factory assembly lines, unlike a company that has developed animal and humanoid robots so far. It can be said that the robot was designed in consideration of being more practical than walking.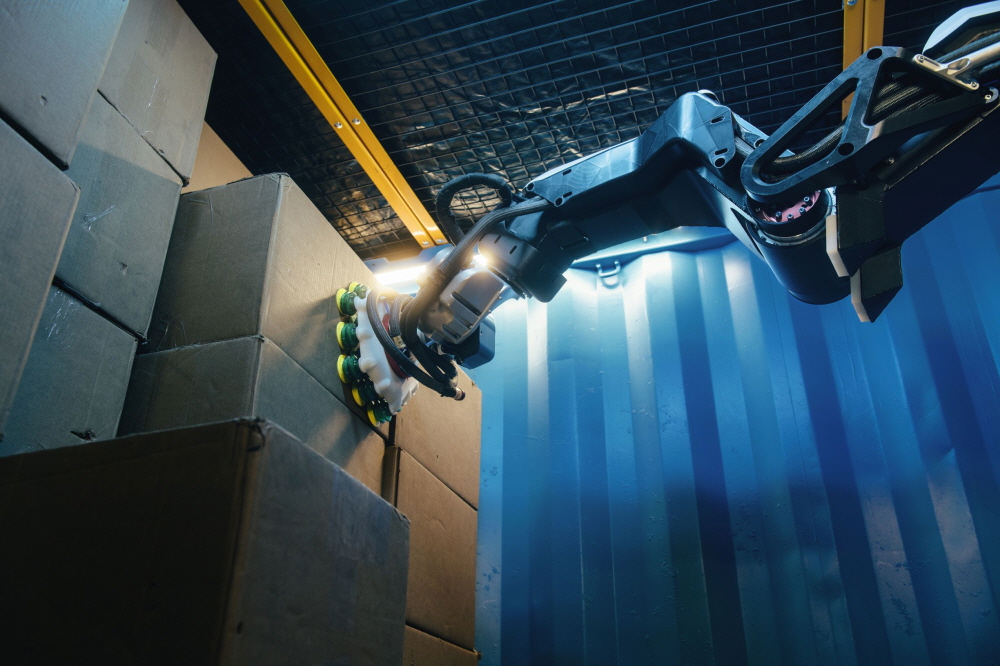 Stretch is different from other robotic arms in that the 7DoF arm has a built-in wheel in the support, allowing autonomous movement. At the end of the robot arm, a pad that can move by adsorbing a box weighing up to 23 kg is arranged. In addition, a function equipped with sensors such as a camera (Perseption Mast) is added to understand the surrounding situation.
Normally, the robot arm is placed on the production line, but the stretch allows the robot arm to move itself to a desired position and perform the task. Thanks to this feature, it is believed that it can target companies that were hesitant to introduce robots at an initial cost. 80% of the world's warehouses do not have automated facilities, so it can be said that the potential market size is large.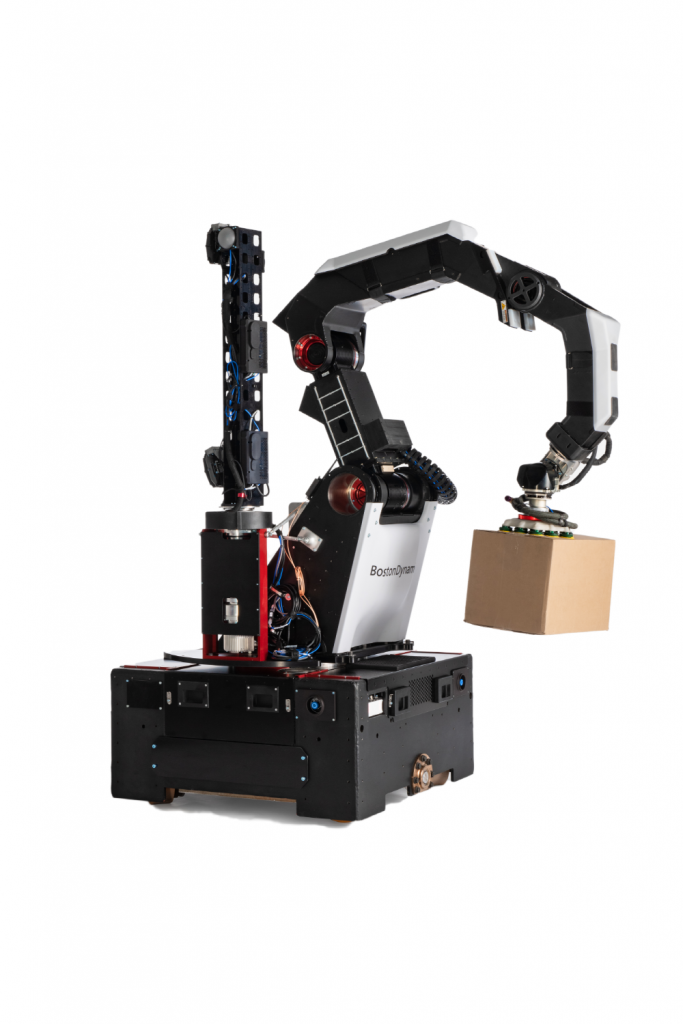 Of course, what can be a problem is how much the Stretch itself costs. The introduction price per unit has not yet been disclosed, so if the budget is not sufficient, there may be a possibility that the introduction will be withheld in the end. Boston Dynamics acquired Kinema Systems, a machine vision software for warehouse robots in 2019, and has been developing some robots that are supposed to work in warehouses afterwards. In addition, the handle, a two-legged robot that can be driven on wheels, has the same balance as a chicken ass and has the ability to carry and carry heavy boxes.
However, if the handle is a human, the neck is made of a robotic arm, and it is not suitable for quick work because it is necessary to hold a box and balance the entire body. On the other hand, Stretch is equipped with a large-capacity battery in a square base and can work for 8 hours with a single charge, and can carry up to 800 boxes per hour.
Stretch is designed to be manipulated by anyone with a few hours of training. Boston Dynamics is looking for a customer company to take charge of the stretch trial operation, and it is said that the commercialization is aimed at 2022. Related information can be found here.