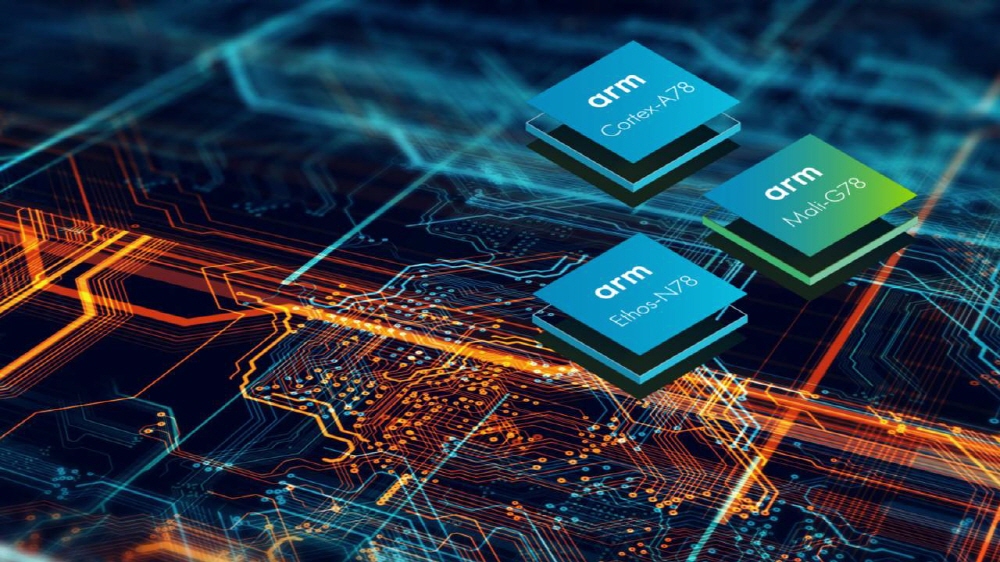 The high-performance chip M1 developed by Apple and the Snapdragon series, Qualcomm SoCs adopted in Android devices, adopt the ARM structure developed by ARM Holdings as the CPU architecture. These ARMs announced their new architecture, Armv9, on March 30, 2021 (local time) in 10 years.
According to ARM Holdings, the number of chip shipments adopting ARM architecture continues to increase, and more than 100 billion units of ARM architecture adopting devices have been shipped over the past five years. Simon Segers, CEO of ARM Holdings, announced a new architecture, Armv9, saying that for the future AI will create, the company must build a state-of-the-art computing foundation and prepare for unprecedented challenges. The answer is Armv9.
The core of the upcoming 300 billion ARM-based chips for Armv9, Cigers said, meets the demand for powerful application-specific processing that combines the economics of general-purpose computing with design freedom and accessibility, while also providing a wide range of uses and security. It is appealing for improvements in security and process technology, saying that it will respond.
Looking at the features, security first. ARM Holdings said that the biggest challenge in the computing field is security, and announced that it will introduce Arm Confidential Compute Architecture (CCA), a security technology that enables hardware-based security environment computation in Armv9. CCA is a technology that prevents all software from accessing or altering data, which can be expected to improve the reliability of the computing infrastructure.
CCA uses the concept of Realm, which is separate from the operating system or hypervisor. The application program uses realm to manage data. In this way, data can be secured even if the operating system is destroyed. In addition, Armv9 will be supported by Android 11 and openSUSE with MTE, a memory safety verification system jointly developed with Google.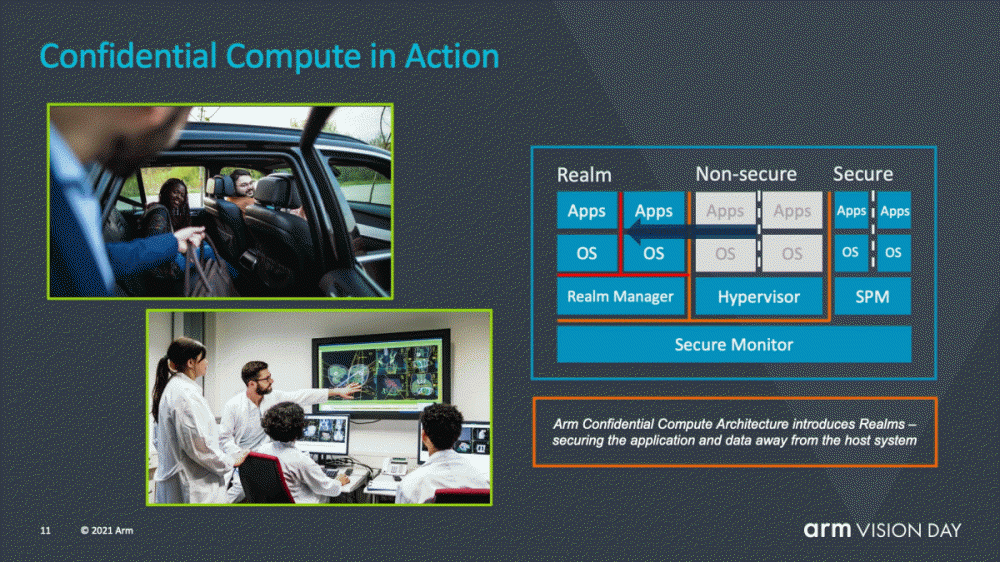 Next is SVE2. According to ARM Holdings, more than 8 billion AI-enabled voice devices were used worldwide in 2020, and it is predicted that more than 90% of the software shipped will contain AI elements. The phenomenon in which AI is used for various purposes requires application-specific solutions and emphasizes the need for a computing system that can adapt to various uses.
Armv9 is equipped with SVE2, which extends SVE (Scalable Vector Extension) for various applications. SVE2 can boost computational performance for various purposes such as image processing and 5G systems, virtual reality and augmented reality, and machine learning.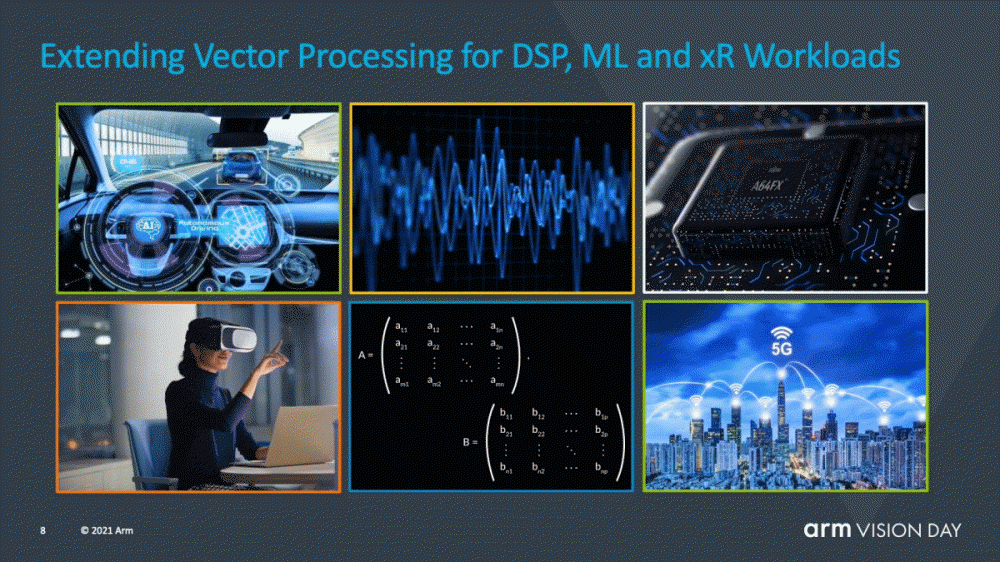 In addition, ARM has announced that it will increase the performance of Armv9-based CPUs by more than 30% compared to the current products through improved frequency, bandwidth, cache size and reduced memory latency. By leveraging the Armv9 standardization, ARM partners will be able to shorten time to market, manage costs, and improve their own solution development capabilities, highlighting that it is an architecture that benefits both Armv9 developers and users. Related information can be found here.