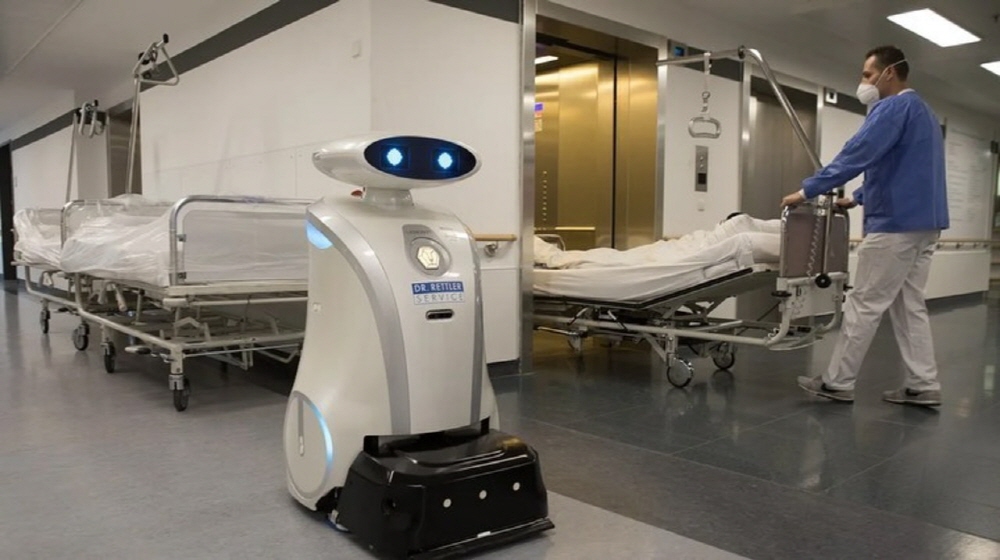 LeoBot, a floor cleaning robot deployed in a hospital in Munich, Germany, was named Franziska and acts like a refreshing agent that brightens people who have been darkened by the Corona 19 disaster, such as making jokes while cleaning the floor every day. I'm doing it. It is said to be popular in hospitals, such as chatting about what happened in the day, singing with rap, and strokes of people passing by.
Leobot is a robot developed by LIONSBOT in Singapore. While issuing instructions from a smartphone app, you can use sensors to clean the floor while saving 70% of water than before, avoiding obstacles. In addition, it supports a multi-function that allows multiple units of different roles to simultaneously connect with the power to tow 450 kg of cargo and suction the carpet with a vacuum cleaner.
It is equipped with a self-developed operating system and an artificial intelligence called Active AI. Leobot is said to be able to continue cleaning for 10 hours with a single charge.
Robots working in the medical field include UVD Robot, a Danish ultraviolet disinfection robot imported by China, and Moxi, a robot that performs housework with one arm, and HAL, a pediatric patient simulator robot. Related information can be found here.