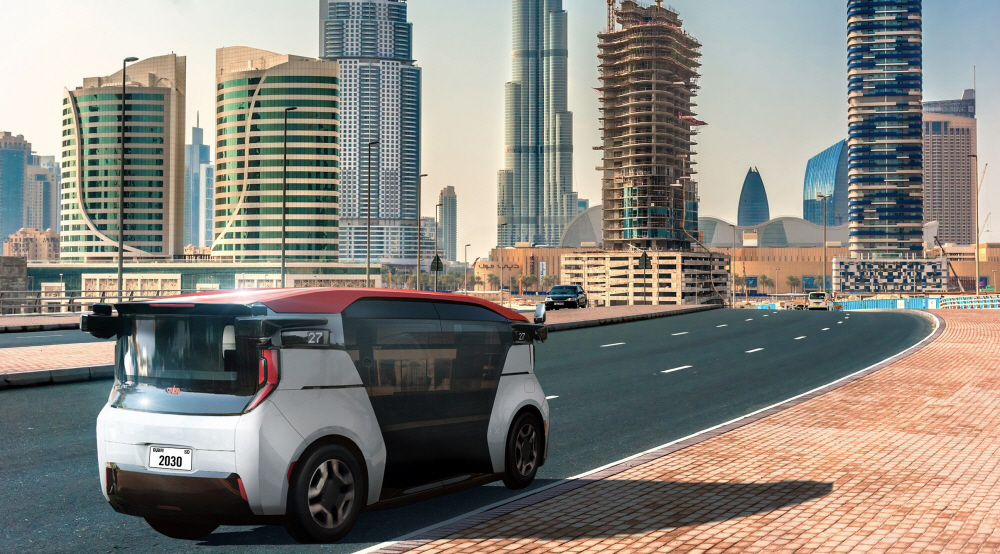 Cruise, an autonomous driving developer under GM, announced on April 12 (local time) that it has signed a sales contract with the Dubai Road and Transportation Bureau for the operation of Origin, an unmanned autonomous taxi.
Cruise Origin features a box-type vehicle that faces the second row of seats. The operation is scheduled to start in 2023, and it is said that only a limited number of units will be operated first, and 4,000 units will be deployed by 2030. The Dubai Road and Transportation Authority is aiming to convert 25% of Dubai's transportation vehicles to autonomous driving by 2030, and says the contract will be the first step in the autonomous transportation strategy in Dubai. Sooner or later, the use of self-driving taxis may be taken for granted in Dubai.
The Dubai Road and Transportation Authority expects that the introduction of autonomous vehicles will contribute to the improvement of traffic safety, as more than 90% of accidents in Dubai are caused by human error. In addition, it is predicted that the use of autonomous driving technology will lead to an annual economic benefit of $18 billion, such as reducing transportation costs.
Cruise conducted a fully autonomous vehicle test in San Francisco, USA in December 2020, but the vehicle scheduled for operation in Dubai has not yet been tested on the road. In addition, at the time of the announcement of the origin in January 2021, the company avoided commenting on the future schedule, and there are still areas of uncertainty.
Nevertheless, it can be seen that it will be a big step in the cruise business that Dubai has signed the first operation contract as a global tourist destination before the competition for autonomous vehicle development. This project could lead to a rapid acceleration in the world's autonomous driving business. Related information can be found here.