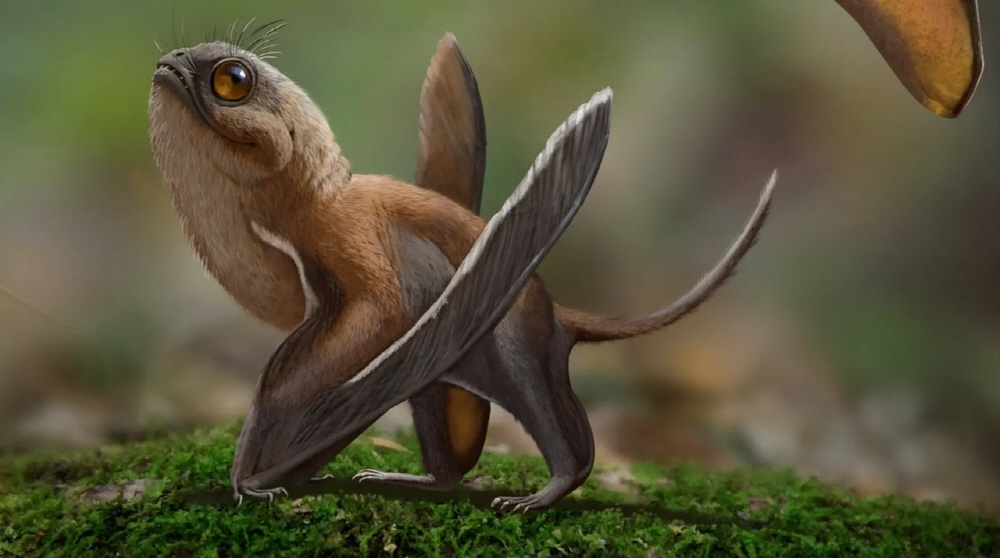 It is said that 160 million years ago in China, a pterosaur was flying in the sky, which seemed to resemble a frog, a bat, or a dragon, but nothing.
When a broken fossil was found in China, a joint investigation team of China and Japan conducted an X-ray survey to determine how to assemble a bone, and it was revealed that it is a species that has never been discovered. It is about the size of a sparrow, but it is a pterosaur with wings. In Rhamphorhynchoids, it is rarely called anurognathus without a tail. The official name is Sinomacrops bondei, commonly known as bondei.
It is presumed that it has hard and long hairs around the mouth and played a role in catching flying insects in the mouth. The large eyes appear to be for finding bugs even in low light. One paleontologist says that pterosaur bones are thin and hollow to fly, so unlike other animals, they rarely remain fossils. However, this time, although it is limited, it is wonderful to have reproduced this much from broken fossils.
In addition, most pterosaurs of this era usually have an elongated face full of small teeth, but the round and large face also attracts attention. When pterosaurs began to diversify in this era, numerous species with unique shapes began to evolve, and finding such pterosaurs in the early days can be a hint of how to investigate fossils in the future. Related information can be found here.