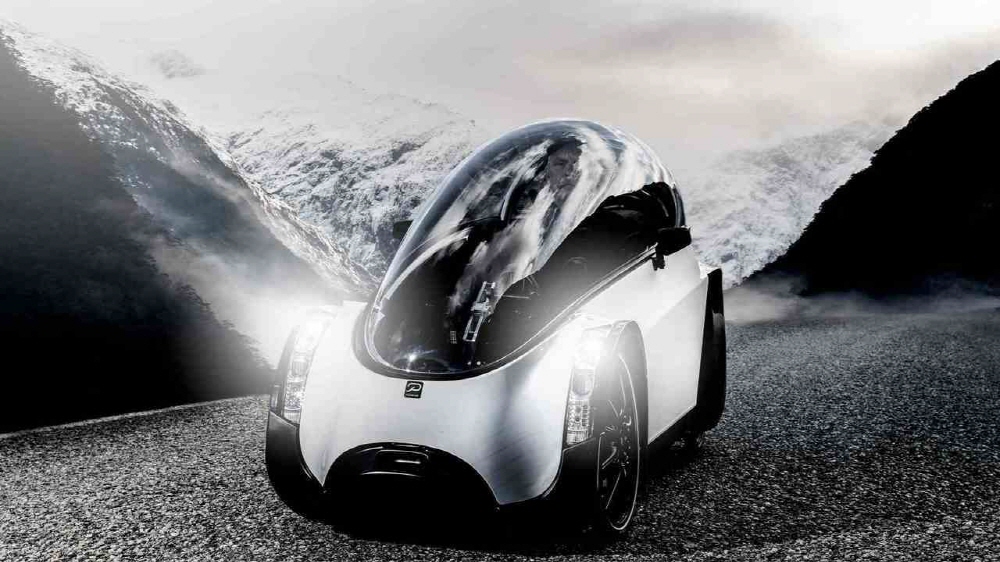 The Podbike Frikar e-bike is an electric four-wheel bike made by a Norwegian company. At first glance, it looks like a bike, but as it is a bicycle to the last, it takes the form of stepping on the pedal to move forward and to reverse the pedal when parking.
The top speed using electric assist is 25km/h in Europe and 32km/h in North America. If it reaches 50 km/h on a downhill, etc., it is equipped with a safety device that automatically activates the brake. Also, depending on how you ride, you can run a distance of 50 to 80 km with a full charge. In the back seat, you can carry children or put luggage, so it can be used as a means of transportation such as shopping.
Of course, this product is smaller than a passenger car, so you can park multiple cars in a parking space, and the canopy can help with all-weather driving or air resistance. There is also a function that automatically moves the seat position up and down according to the opening and closing of the canopy, which is convenient when getting on or off. There is also a seat belt inside, and it is designed not to flip over as well as absorb the impact in the event of a collision. In addition, it can be equipped with heating as an option, so you can move comfortably even in cold Nordic climates.
In the future, 6km/h autonomous driving will be possible through driverless mode. You can now make a reservation with a deposit of 300 euros and the price is 4,995 euros. Launch is expected in 2022. It can be an attractive product in that it does not emit exhaust gas and not only helps to save parking space, but can also exercise. Related information can be found here.