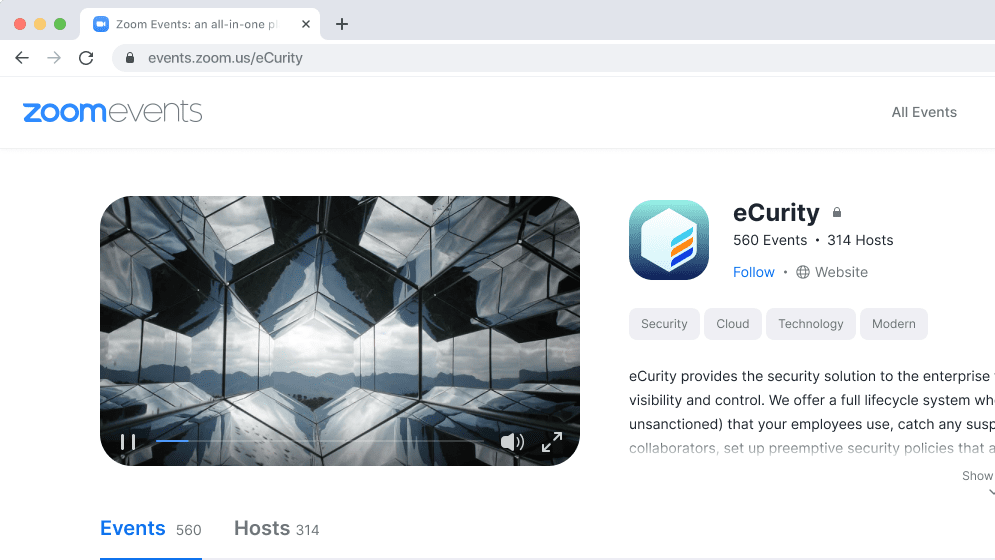 Zoom Events, a new service that has expanded OnZoom, a paid service for hosting live events on May 19, 2021 (local time), and made it easier for large-scale events over several days. ) Announced. With a wide range of needs in mind, from small and medium-sized enterprises to large enterprises, the service is expected to launch in the summer of 2021.
Onzoom, which was released in beta in October 2020 by Zoom, is a paid service that supports event setting and ticket sales, and allows easy hosting of live event internet broadcasts and online courses. The zoom event announced this time is said to have the function of taking over the On-Zoom function and selling tickets or organizing statistics such as ticket sales and attendance.
In addition to the basic features of On-Zoom, Zoom Events has a new feature that supports online conferences held for several days in a row and large group meetings divided into multiple sessions. Specifically, it is possible to create a main event page that guides the entire event or schedule individual sessions held on a specific day or week. In addition, video can be posted so that the contents of the event can be previewed on each page.
For specific examples and specifications of the zoom event function, create a hub to organize and post related event information, install a virtual lobby for participants to exchange, track participants registration status and ticket issuance information, and in-house events such as general meetings and business meetings. It has an enterprise function that allows you to seamlessly host and manage external events such as user conferences, and a function that makes it easy for employees to find events by grouping in-house events.
According to reports, the details of the Zoom event fee system, such as whether or not there is a paid event fee and how to pay the ticket fee, are not disclosed, but as Onzoom was able to purchase PayPal and credit card tickets, it is predicted that the Zoom event may be similar. On-zoom users can use the zoom event instead of On-zoom at the same time the summer zoom event starts. In addition, there is also a registration form on the Zoom Event official website for information on the latest zoom event and notification of the decision to start the event. Related information can be found here.