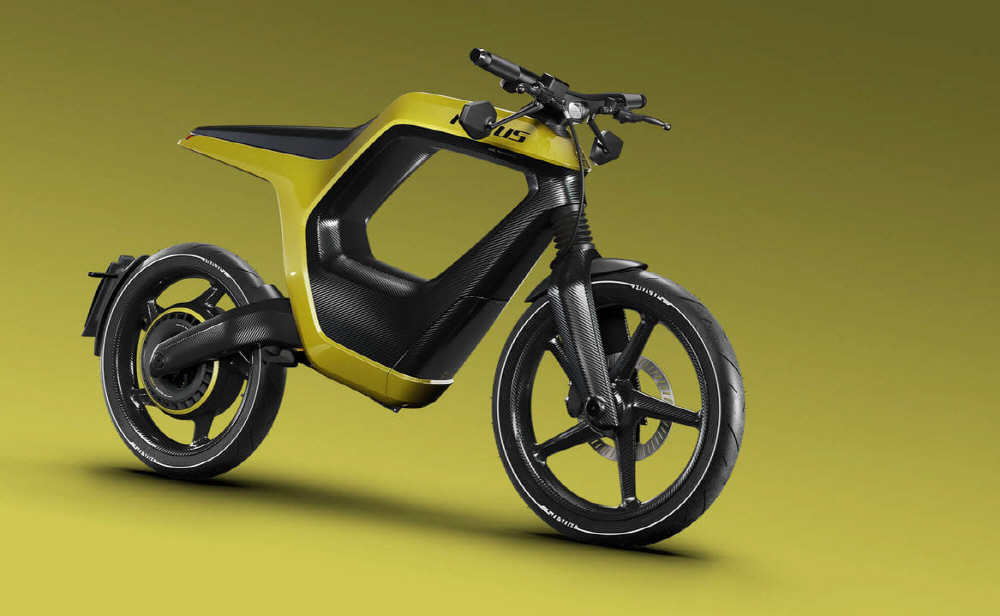 NOVUS is a carbon fiber EV bike. It measures 184cm in length, 76cm in width, 94cm in height, and weighs 75kg, which is the same figure as an adult male. The performance is 120km/h using an 18kW hub motor, and the driving range is 100km and the time it takes to reach 0-50km is only 3 seconds.
The design is made of carbon fiber with a monocoque structure, so it is 7kg lighter than the frame alone, but the load reaches 125kg. The wiring is put in the frame, and the rear wheel hub motor can deliver a maximum torque of 200 Nm at 18 kW.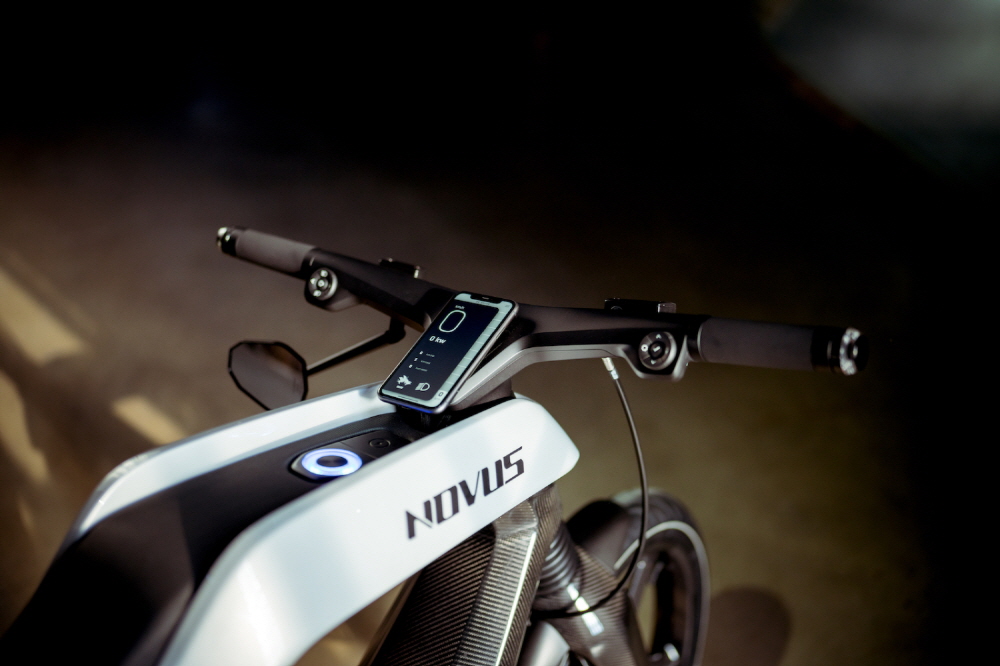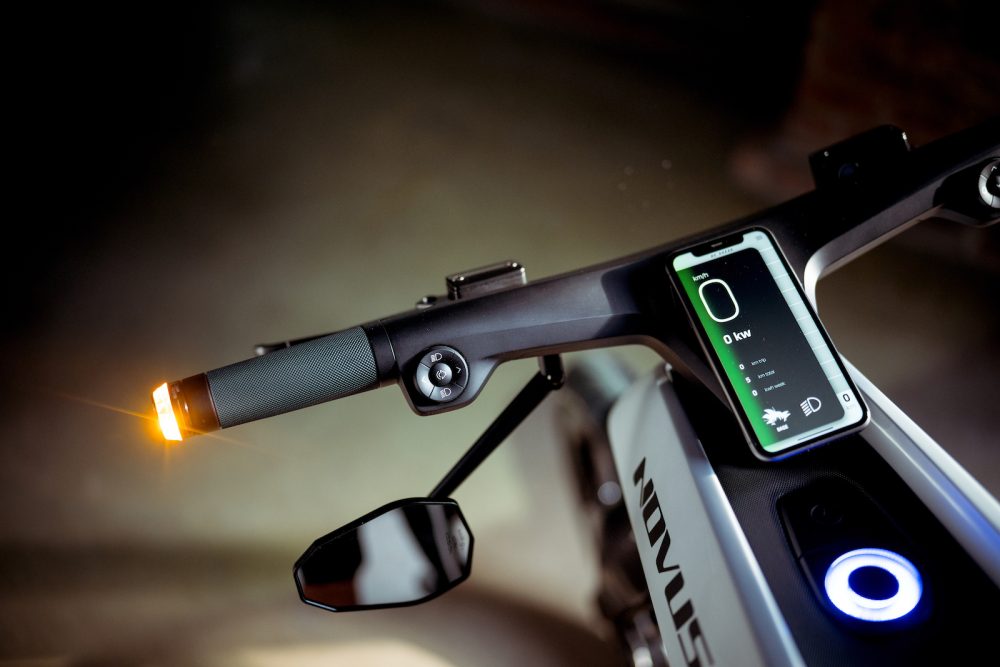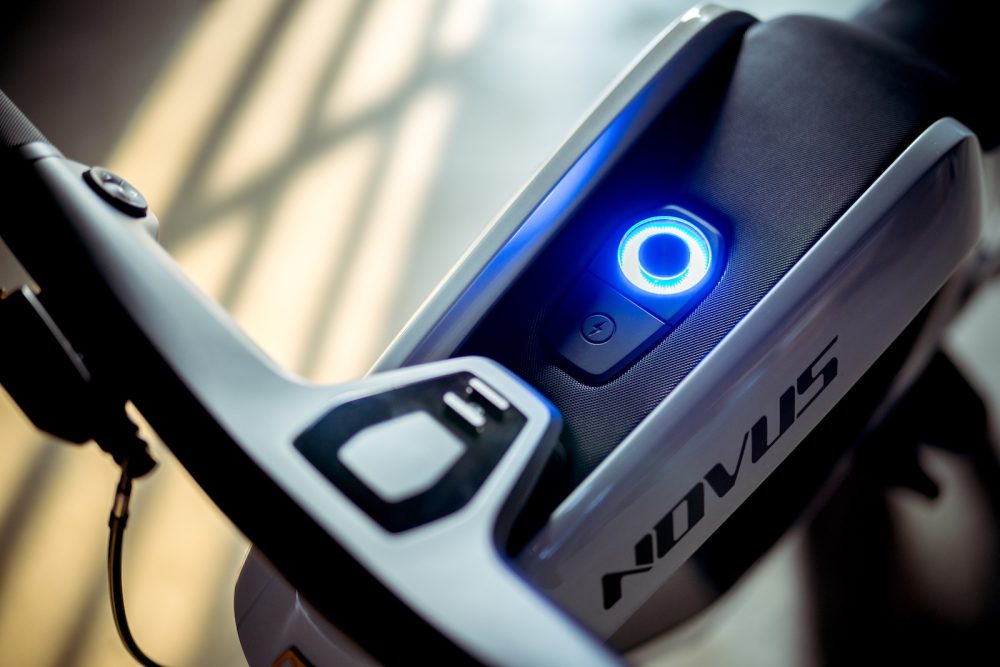 If you have a smartphone, you can start the car without a key and run in three driving modes simply by pressing the icon. These are the mode (BASE) that adjusts the power to 40%, the SUPER mode that gives out 70%, and the GOD mode without restrictions. In addition, the dedicated app can control not only the speed and distance, but also the navigation setting screen.
You can choose from five colors: Crystal White, Royal Blue, Magma Red, Horizon Silver, and Power Gold. The price is 39,900 euros. Related information can be found here.