Watchy is an open source smartwatch. Instead of a commercially available full-color OLED screen, this product has a 1.54-inch black and white e-ink display with a resolution of 200×200. Thanks to this, it is easy to see the screen from any angle, even under direct sunlight.
Another point is that it is a DIY kit that you assemble yourself. Since all basic functions are included in the ESP32 board, users only need to assemble the display, battery, and mainboard with the tape provided with the kit.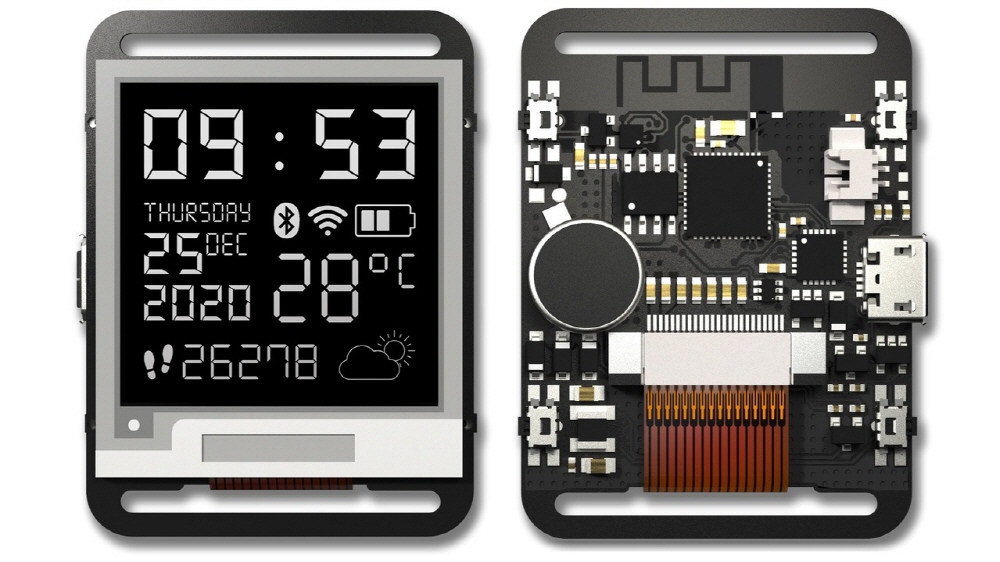 Another attraction is that both the hardware and software are open source. Therefore, you can freely make the body and strap using a 3D printer. Some documents are open to the public on the official site and can be downloaded, and additional documents will be released in the future. There is also an official github link.
This product is not equipped with advanced functions such as heart rate monitor and is not waterproof. However, it can be connected to a smartphone via Wi-Fi and Bluetooth, and it can detect movement with a vibration notification function through a vibration motor and a 3-axis acceleration sensor. Best of all, the potential of being open source allows you to design what you want with customization. Related information can be found here.