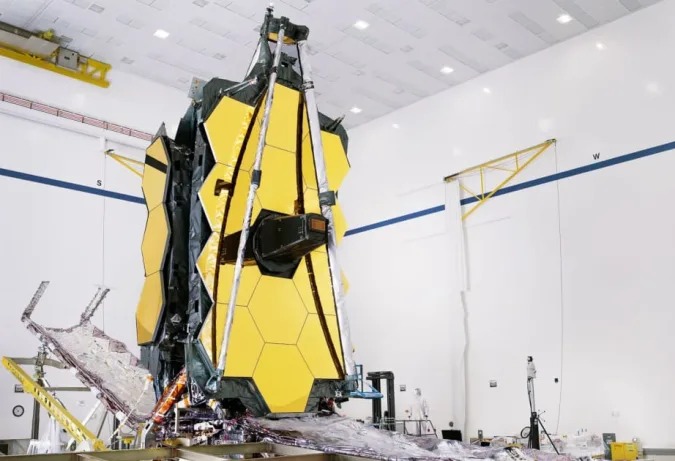 The James Webb Space Telescope, which was originally scheduled for launch in 2011, was scheduled to launch on October 30th after repeated delays and twists and turns, but it is said to be postponed again.
The reason for this delay is the time it takes to transport the completed spacecraft to the space station located in Guiana and mount it on a rocket. The James Webb Space Telescope is scheduled to launch with the Ariane 5, a large rocket, but it is expected that a delay of several weeks will be required due to problems such as the telescope shipment status, Ariane 5, and the preparation of the launch site.
The National Aeronautics and Space Administration (NASA) plans to transport the telescope aboard a ship to the head of the space station, but the delivery schedule is unclear as there is a risk of pirates on this route. However, the loading work on the vessel will be finished by the end of August, and the rest of the work for the lawsuit is now in a situation where there is not much left.
It is calculated that it takes 55 days to prepare for the launch even after the ship arrives safely, and considering this, it is predicted that the launch will take place after mid-November at the earliest. Also, the preparation of the Ariane 5 rocket was not delayed. This has not been launched since August 2020, when a pairing problem covering the payload was noted. Although the problem has already been resolved, two launches are scheduled for July or August before the actual launch to confirm. If this plan is delayed, it is possible that the space telescope will also be stranded.
Meanwhile, preparations for the spaceport show signs of delay. This is because French Guiana is still slow in supplying the COVID-19 vaccine, and there is still a possibility that the schedule may be delayed depending on the infection situation.
The James Webb Space Telescope has to release 178 and deploy 50 since launch. As all these tasks must be completed, NASA is proceeding with considerable caution. Related information can be found here.