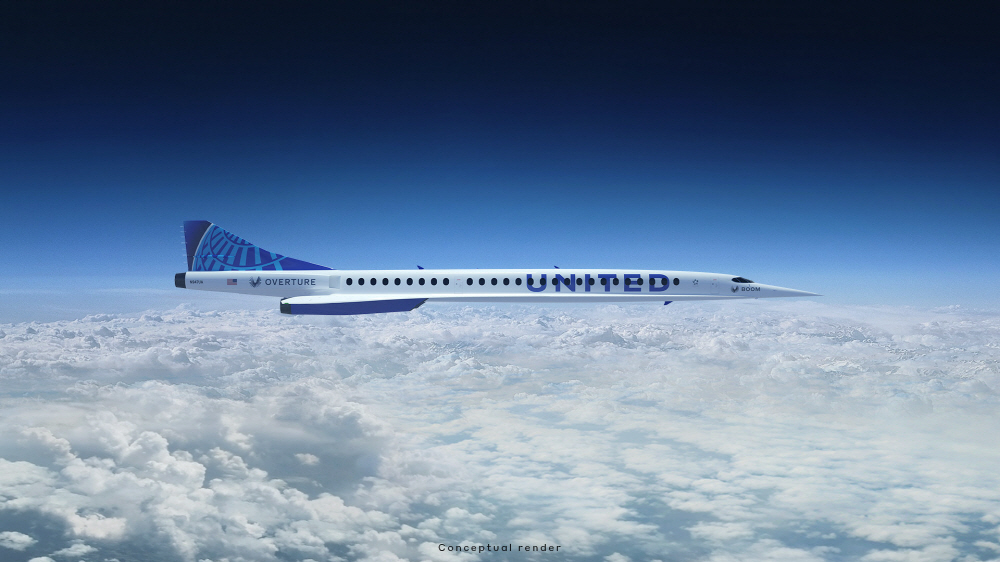 United Airlines announced that it has signed a contract to purchase 15 Overtures for supersonic passengers from aviation startup Boom Supersonic.
This contract is for 15 units at first, but there is a possibility that it will increase to 50 units in the future depending on the safety test results on the boom side. Conversely, it is said that the number of riders may be reduced depending on the ability to fulfill the contract.
If the Overture jet goes ahead as scheduled, the aircraft will be completed in 2025, undergo flight tests in 2026, and begin flying with passengers in 2029. The patrol plane is said to be able to reach the New York-London section, which took 7 hours, in 3 and a half hours, and the Los Angeles-Sydney section, which took 15 hours, in 6 hours.
United Airlines CEO Scott Kirby said that by combining Boom's vision with the industry's most powerful network, a private airline will be able to deliver great flights. Boom not only developed its own supersonic aircraft, but also received orders for supersonic aircraft from the Virgin Group. British Rolls-Royce and the US Air Force are also building relationships with Boom.
In November 2020, a supersonic demonstration aircraft, the XB-1, was unveiled. The 22 m long Overture miniature aircraft is expected to reach Mach 1.3 in test flights. The actual size Overture will be Mach 1.7.
Boom Supersonic is emphasizing 100% zero carbon dioxide emissions for the fuel it uses on its supersonic planes, but there's no explanation yet on how it will be achieved. Concorde, which was retired in 2003, suffered from poor fuel economy and high cost. Boom is also in the process of developing a new technology that suppresses the shock wave generated when it exceeds the speed of sound, another problem of the supersonic plane. It will also be interesting to see what the outcome will be. Related information can be found here.