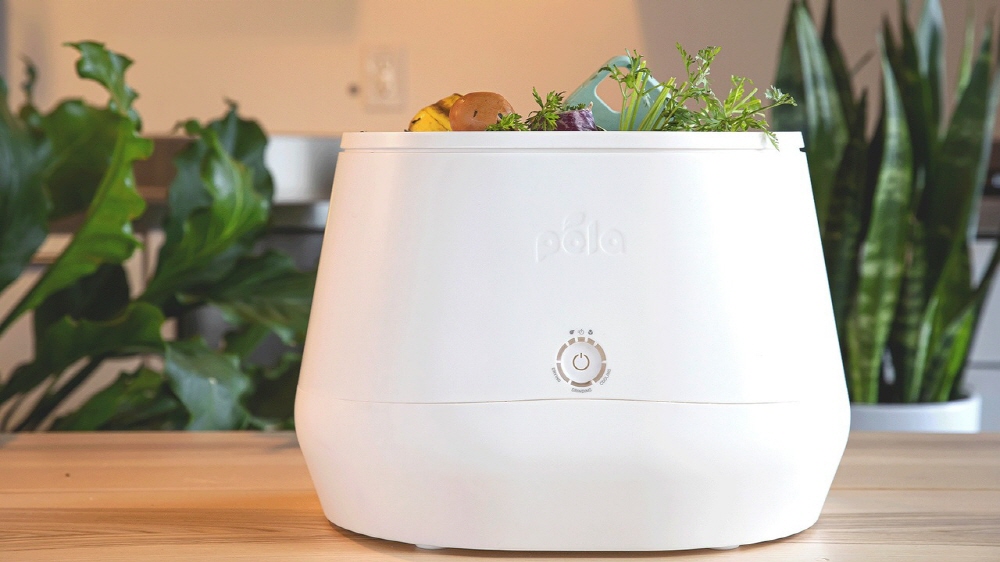 Lomi is a kitchen appliance that converts food waste such as vegetable peels from daily life into compost. Interestingly, it can also decompose bioplastics. Even if you buy a bioplastic product, you are worried about how to circulate it, but this product can solve this problem.
The company that introduced this product is a company called Pela, and it is said that it took three years to develop ROMI. Operation can be done with one button. It composts 80% of food waste and can be selected from three modes: at least 4 hours in high-speed mode, 10 hours in bioplastic mode, and 20 hours in eco mode. Inside, the blade rotates and composts up to 3 liters of food waste with carbon dioxide and high-temperature friction.
When running, the sound is louder than a refrigerator and 45dB quieter than a bathroom fan. Odors that may be of concern are addressed with an interchangeable activated carbon filter located at the back. In addition, after use, the stainless steel water tank located inside can be washed in a dishwasher to keep it clean.
This product was also raised through crowdfunding site Indiegogo. More information about the product can be found here.