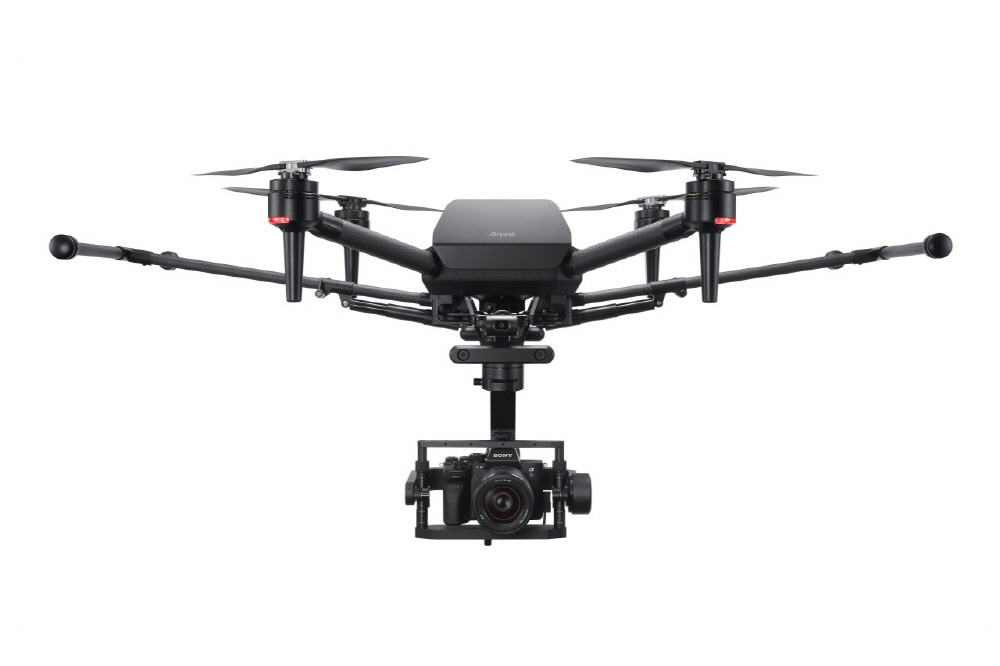 The Airpeak S1 is the first drone announced by Sony. It is scheduled to be released in September and is priced at 10 million won.
Airpeak S1 is an unmanned aerial vehicle equipped with self-developed motors and propellers and capable of obstacle detection, automatic flight aircraft, and flight information cloud management. It can also be equipped with a full-size mirrorless camera Alpha, so it can be expected to be mainly used for video production.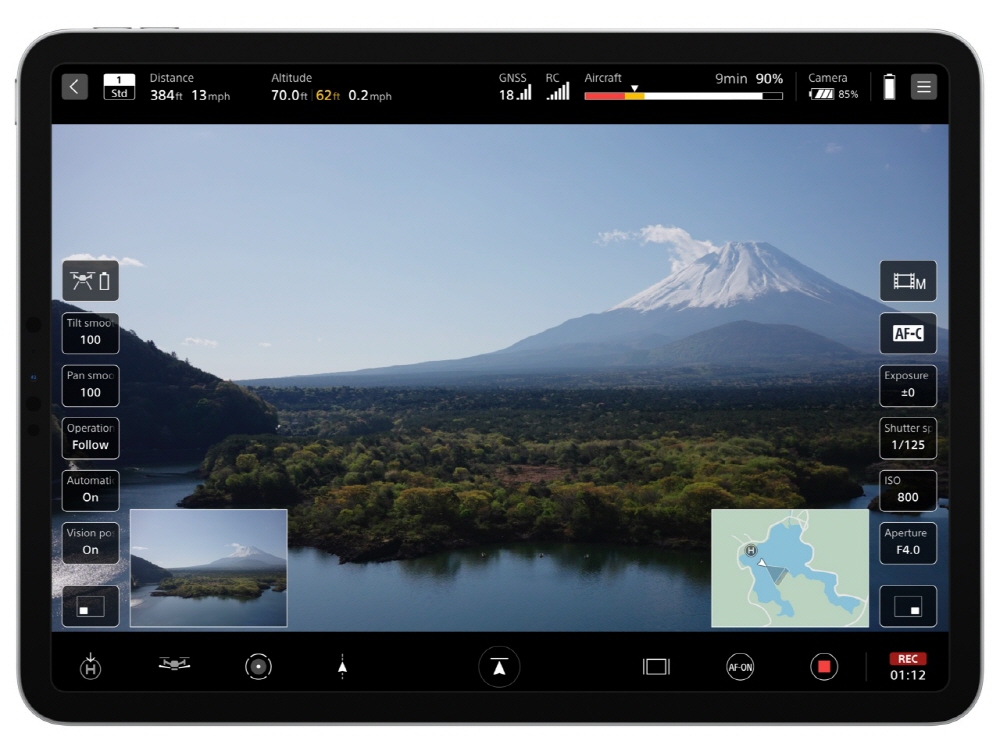 The 17-inch lightweight propeller mounted on this drone was developed in-house. It is also equipped with an Electric Speed ​​Controller (ESC) that controls the propeller and brush motor. Through this, the propulsion device and all sensor information are integrated, and it provides stable flight and high steering response.
In addition, Sony's vision detection processor and proprietary algorithm that process camera information simultaneously by placing cameras with Sony image sensors in five directions were added. By integrating sensor information such as vision information, IMU (Inertial Measurement Unit), compass, barometric pressure, and infrared distance measurement, it precisely estimates its position and posture and recognizes the surrounding space in real time. It is said that it can fly stably even in spaces where it is difficult to receive GNSS, such as indoors or under a bridge.
It is also a point to be able to select a camera according to the purpose. In addition to the Alpha 7S series and FX3 capable of low-noise shooting, the Alpha 7R series capable of high-quality shooting, and the Alpha 9 series capable of shooting low-distortion images can be installed.
Airpeak Flight, an iOS and iPadOS support app that allows central control of aircraft and equipment while viewing the alpha series video in real time, is also available, so users can check flight distance and remaining battery power.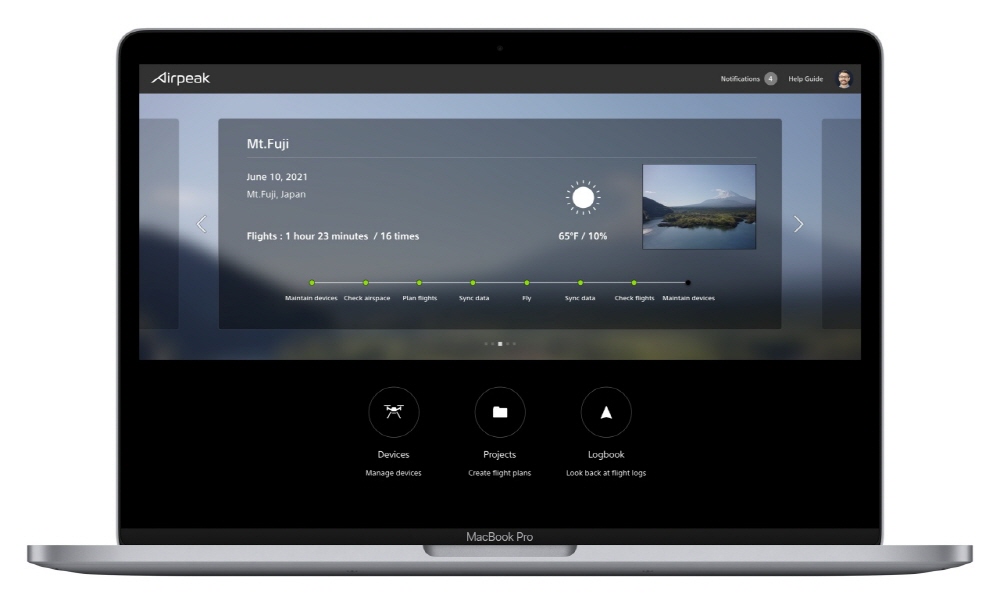 In addition to Airpeak Base, a web application that enables equipment management, flight planning, and flight log management, you can set the aircraft latitude, longitude, and altitude, and specify the gimbal direction, video, and still image shooting moment.
In addition, Airpeak Plus, a cloud service that uses the Airpeak base function, and Airpeak Protect Plan, a warranty service, are also available. The dimensions are 526×591.9×511.8mm, and the weight is 3.1kg excluding the battery, and the maximum load capacity is 2.5kg and the maximum take-off weight is 7kg. The maximum speed is 25 m/sec, so 90 km/h, the maximum ascent speed is 7 m/sec, and the maximum descent speed is 4 m/sec. Acceleration from 0 to 80 km/h is 3.5 seconds, with a maximum flight time of 22 minutes and a maximum wireless transmission distance of 2 km. Related information can be found here.