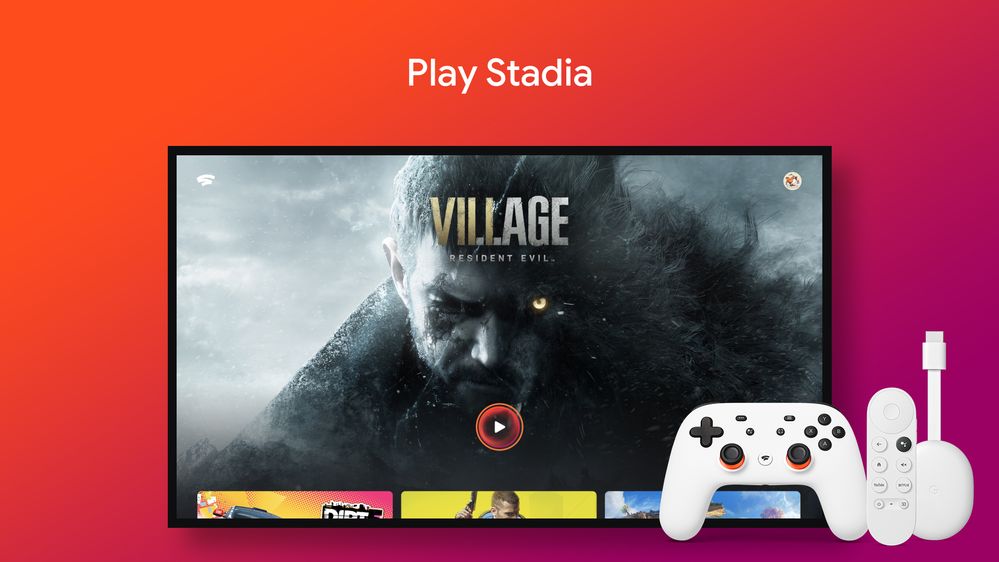 Google's game streaming service, Stadia, has so far been only available on the web and on select smartphones, tablets and Chromecast Ultra. However, it has announced that it will support Chromecast with Google TV from June 23rd.
In addition to Chromecast with Google TV, some Android smart TVs and set-top boxes are also added to the support list. Hisense Android Smart TV (U7G, U8G, U9G) and Nvidia Shield TV and Shield TV Pro, Onn FHD Streaming Stick and UHD Streaming Device, Philips 8215, 8505 and OLED 935/805 Series Android TV, Xiaomi Mi Box 3 and Mi Box 4.
You can play Stadia as an experimental feature on Android TV devices not listed here, but it's not fully functional. You will also need a Stadia controller or a compatible Bluetooth controller for playback on an Android TV device.
The purpose of Stadia to support Android TV is to broaden the base of the platform. Even on such devices, if it is a game streaming service that is processed in the cloud, it can easily perform or have few problems and can appeal to floors that do not have expensive gaming PCs. Related information can be found here.