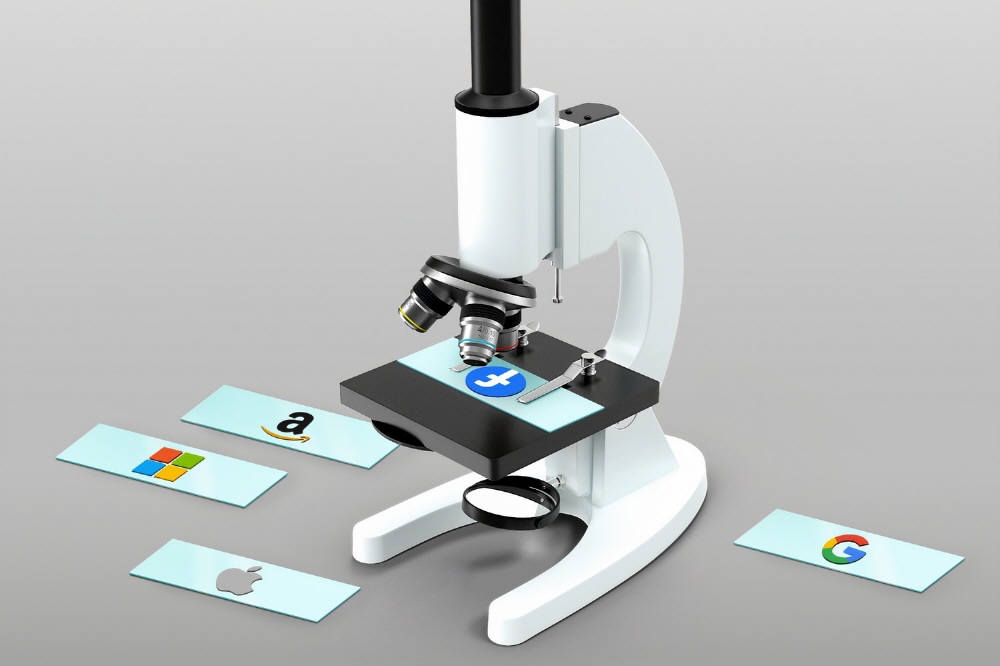 In the US House of Representatives, a nonpartisan group of lawmakers has submitted five antitrust amendments to tighten regulations on big tech companies, including GAFA (Google, Apple, Facebook, and Amazon).
The five newly submitted bills came from the results of a public hearing held in 2020 to invite CEOs of these companies. Regarding the monopoly of these giants, Democrats submitted a 449-page report as of October 2020, arguing that it is necessary to curb market monopoly power. The five antitrust amendments submitted this time are also based on these reports, and the submitter is a member of the Antitrust Subcommittee of the House Judiciary Committee.
Looking at the five proposed amendments, the first is the American Choice and Innovation Online Act, which regulates preferential measures such as own products on platforms, and the second is the anti-purchase law that can expand and establish platform monopoly power and corporate acquisitions that may threaten competition (Platform Competition and Opportunity Act of 2021). Third is the Ending Platform Monopolies Act, which prohibits dominant platforms from giving preference to or ignoring competitors in a way that undermines free and fair competition by using their dominance.
The fourth is the Augmenting Compatibility and Competition by Enabling Service Switching (ACCESS) Act. The bill mandates interoperability and data portability for businesses to promote online competition by lowering barriers to entry and switching costs for businesses and consumers. The last is the Merger Filing Fee Modernization Act of 2021, which raises acquisition fees by more than $1 billion to secure the resources necessary to actively enforce the antitrust law.
These five amendments are bills that actually target GAFA and others, and the chairman of the antitrust subcommittee who led the design said that the power monopolies of technology that are currently unregulated are enormous in the economy. They point out that they are in a position to raise prices and create unemployment. The agenda is clear on the corporate regulatory goals, saying it is to make the playing field fair and ensure that the rich and powerful tech companies play by equal rules. Related information can be found here.
Meanwhile, reports have emerged that an antitrust bill has been introduced in the House of Representatives against Apple to limit the removal of Apple's pre-installed apps on iPhones.
The law prohibits technology platforms from giving their products an advantage over competing products. That means Apple should let consumers decide which apps to use or which apps to delete, according to Democratic Congressman David Sicillini. He is leading reforms to bipartisan laws, including forcing U.S. high-tech companies to split their businesses, and this bill is part of it.
According to Senator Sicillini, Apple should make it mandatory for consumers to choose other apps they can download rather than pre-installed apps. This means that the use of market power to give preference to one's products or services will disappear. In other words, the bill prohibits Apple from restricting or interfering with the removal of pre-installed apps on iPhones.
The pre-installation itself is not prohibited, and it can be seen as actually expanding the scope of uninstalling genuine apps made possible in iOS 10 and making it mandatory to remove even Safari and iMessage. The bill also prohibits platforms from changing the default settings that lead users to their products. iPhones and iPads sold in Russia since April are supposed to recommend government-approved apps, but this is after initial setup. The original Apple app is already set by default. So this bill may be more difficult for Apple than this.
According to Sicillini, the bill also targets Amazon. This applies to Amazon Prime by saying that Amazon prefers to sell its own products over other companies' products and is penalizing some vendors. Related information can be found here.