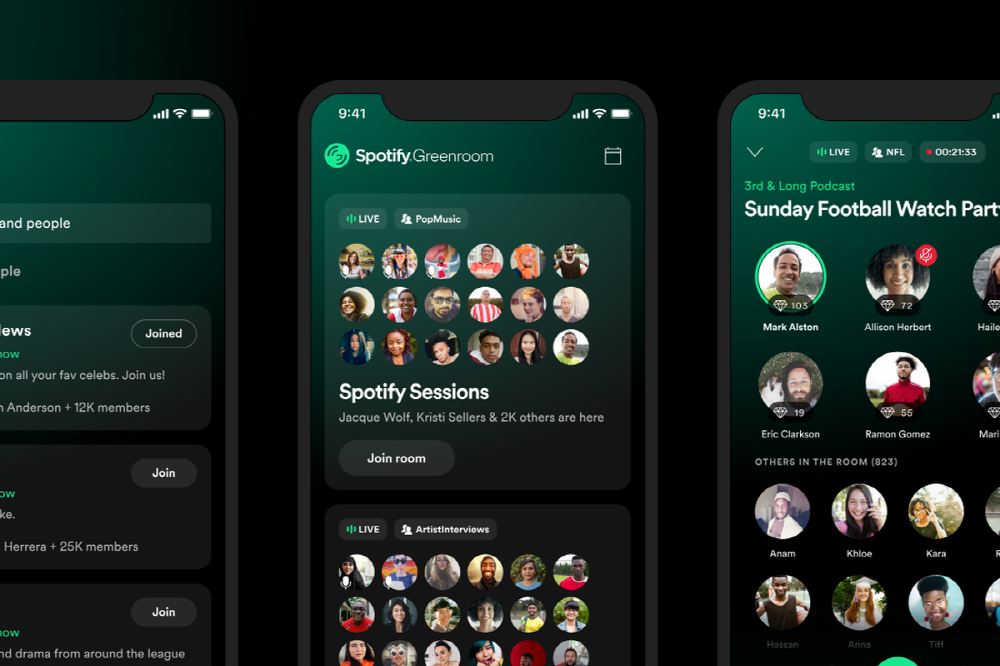 Spotify, a music streaming service, has launched a new social audio app, Greenroom, on June 16 (local time).
Starting with Clubhouse these days, Twitter will launch Space, and this summer Facebook will launch voice chat services like Live Audio Rooms. Green Room is one of them.
All you need is a Spotify account, including free ones, so anyone can easily host a voice chat room. The separation of presenters and listeners is the same as in the existing service. Also, unlike the clubhouse, chat contents can be recorded by the host. This can be said to be close to Instagram Live.
Spotify also announced the creation of a Creator Fund to help creators monetize the Green Room. Its purpose is to support creators by paying remuneration according to the number of audio content views or viewing time. However, so far, it is limited to the United States.
It feels a bit surprising for Spotify to join the voice chat service, but in March, Spotify acquired Betty Labs, the operator of Locker Room, a live audio app for sports. Green Room is actually a modified version of this app, and the source is also from Betty Labs.
Right now, they are in a chasing position, but there is a possibility that they will take over the entire community if they use famous artists, which are also Spotify's strengths. Greenroom is available for iOS and Android. Related information can be found here.