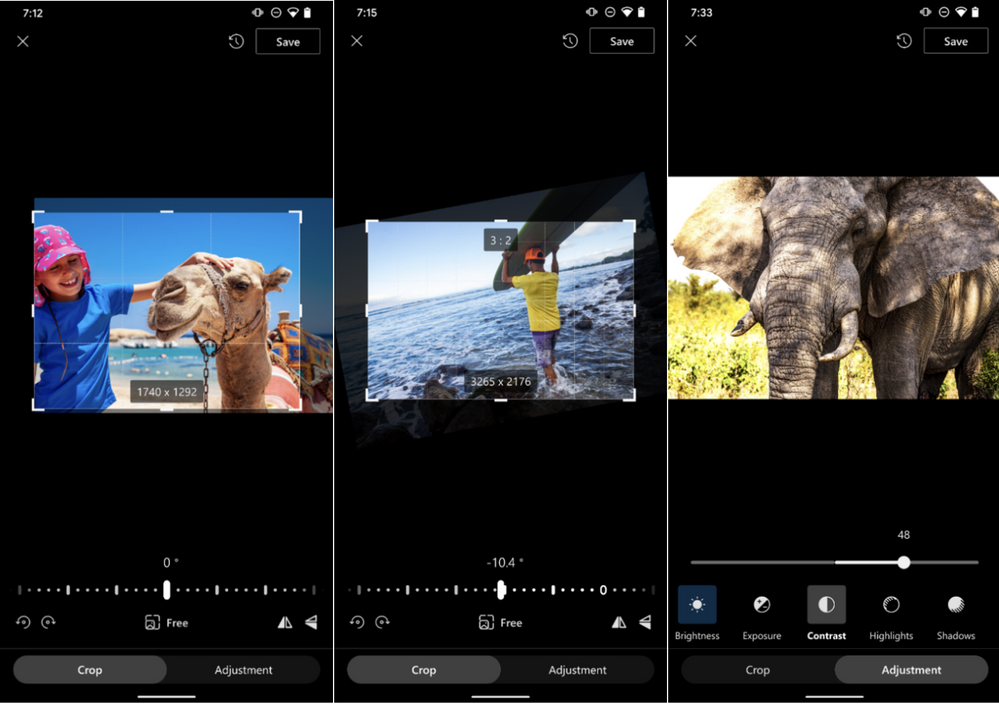 On June 22, Microsoft announced that it had introduced photo editing features to its cloud storage service, OneDrive. OneDrive plans to expand its service sequentially from personal accounts to web and Android versions. The iOS version will be introduced in the second half of this year and this summer for accounts such as work or school.
With this support, when you open a photo in OneDrive, you'll see an edit menu, where you can crop and rotate, and adjust exposure and contrast. Previously, you had to download it, edit it, and then upload it again, but the effort is now greatly reduced.
In addition, in the Android version, it is possible to group images by month or year in addition to being able to store folders classified by source such as SNS or screenshots. This feature will be introduced in the next two months. You can also view OneDrive photos on Chromecast-enabled devices.
Microsoft describes the update as the beginning of a number of new enhancements to OneDrive's photos over the next year. There is still no automatic adjustment in AI processing like Google Photos, but there is a possibility that it will proceed in this direction in the future. Related information can be found here.