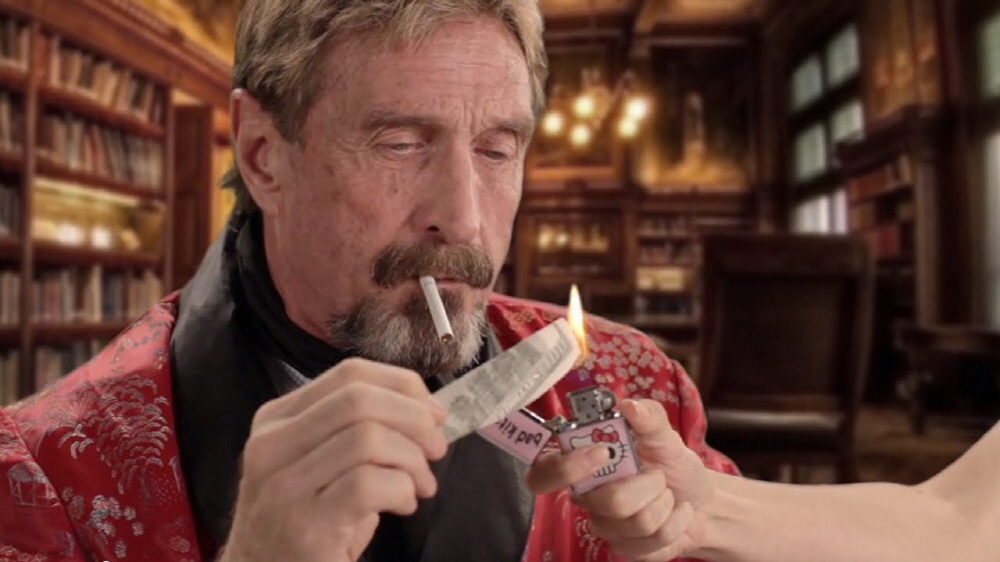 Defendant John McAfee, founder of antivirus company McAfee and detained by Spanish authorities on tax evasion charges, has died in a prison facility. The French news agency said he died in a way that appeared to be suicide.
After graduating from Roanoke University with a bachelor's degree in mathematics, John McAfee worked as a programmer at NASA's Goddard Space Science Laboratory, and then founded McAfee Associates, an antivirus company, in 1987. Developing and releasing early commercial antivirus software and growing McAfee into a leading security measure leader, he sold his stake and retired in 1994.
He immigrated to Central and South America Belize in 2008, but was arrested in April 2012 on drug and weapons charges. He was released at this time, but in November he becomes an important witness for the murder of a neighbor. He escaped the Belize police and went to Guatemala, where he was arrested on December 5 local time on charges of illegal entry and interrogated by the police, but he collapsed from stress and high blood pressure and was once transferred to a Guatemala City hospital.
McAfee applied for asylum in Guatemala, but the Guatemalan side rejected it, and it was thought that the recruits would be extradited to Belize, but eventually escaped India and returned to the United States. McAfee did not stop at collecting topics with these arrest records, but also announced that he would run for president in the United States in 2015, and claimed that he was a victim of attempted drug assassination in 2018.
In 2020, he was arrested by the U.S. Department of Justice in Spain, internationally wanted for tax evasion of $1 million obtained from cryptocurrency promotions, business consulting, lectures, and documentary film rights sales.
In March 2021, the U.S. Department of Justice charged McAfee defendants with fraud and money laundering against crypto assets. If convicted, McAfee has been expected to face up to 30 years in prison. According to reports, the McAfee defendant's death was confirmed shortly after a court granted extradition of US identity for tax evasion on June 24, 2021. A spokesman for a prison in northeastern Spain's Catalonia said McAfee's death was clearly a suicide. The Spanish Judicial Council is also confirming that the McAfee defendant died in what appeared to be a suicide around 19:00 in prison.
The Catalan regional justice ministry said in a statement that security guards and medical staff immediately intervened to give artificial respiration, but doctors eventually confirmed his death. Related information can be found here.