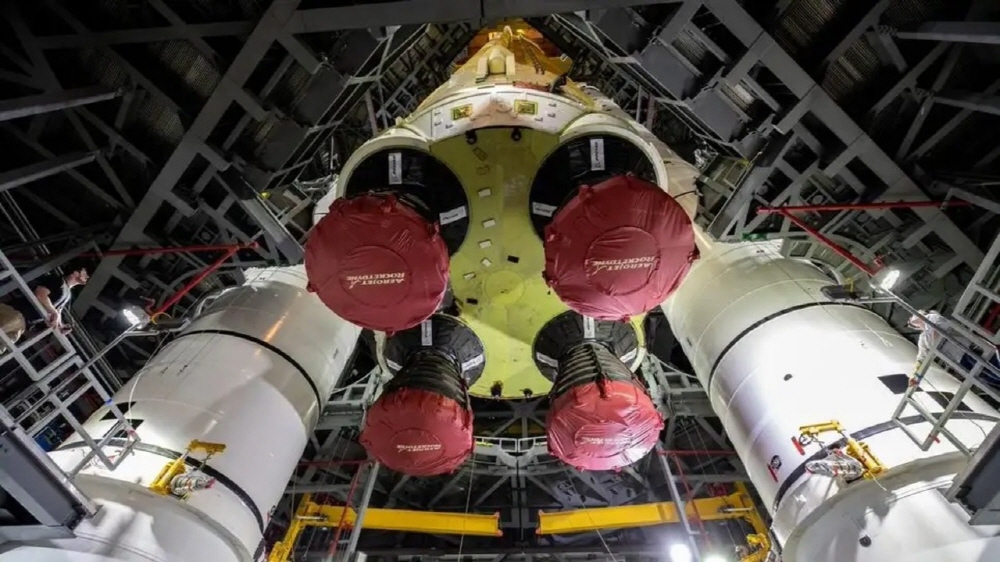 The Space Launch System (SLS), developed by NASA, is a large rocket that weighs 85 tons with the core stage alone. It is said that the core stage, which had been lying down until now, is finally standing upright in an assembly building located in Florida, USA.
NASA is focusing on manned moon landings and preparing Artemis 1. The mission is for the spacecraft Orion to travel 450,000 kilometers to the moon and return home, but it is an important test for SLS. NASA is preparing for a historic launch, currently scheduled for November 2021. The assembly of the 98-meter-tall rocket is currently taking place in Bay 3 of the Kennedy Space Center Space Shuttle Assembly Building in Florida.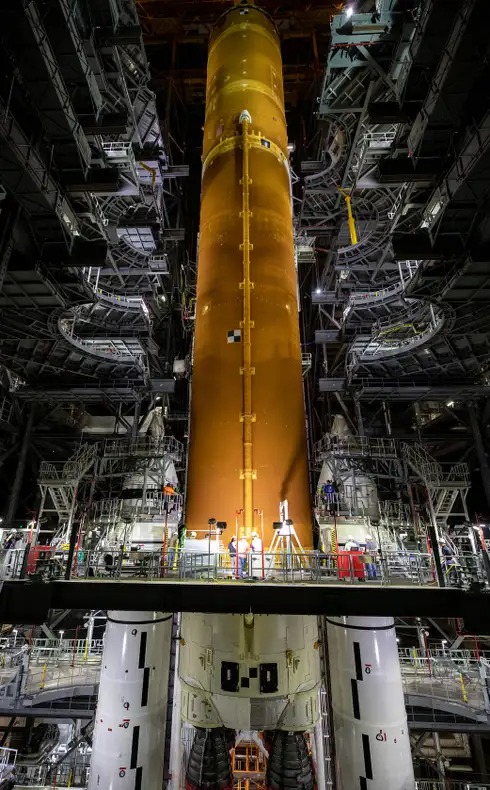 A photo taken on June 12 shows the huge core stage landing on a movable launch platform. This platform is forwarded to the rocket 39B launch pad. According to NASA, the core stage provides the thrust of four useful engines, five segments, and two solid rocket boosters, with the top of the payload and the center of the rocket supporting the weight of the manned spacecraft. The four rocket RS-25E engines produce more than 2 million lbf of propulsion when fired. When both boosters are combined, the take-off thrust is 8.8 million lbf.
When the rocket assembly is complete and transferred to the 39B launch pad, NASA conducts a countdown exercise and fuel test. Afterwards, the mobile launch platform returns the SLS to the assembly building for final inspection and connection, and then moves it back to the launch pad six days before launch.
If Artemis 1 goes as planned, Artemis 2 can be expected in 2023, in which the manned Orion spacecraft will circle the moon and return to Earth. In the Artemis 3 mission, which is currently scheduled for 2024, two male and female astronauts will land on the moon for the first time since the Apollo program. Related information can be found here.