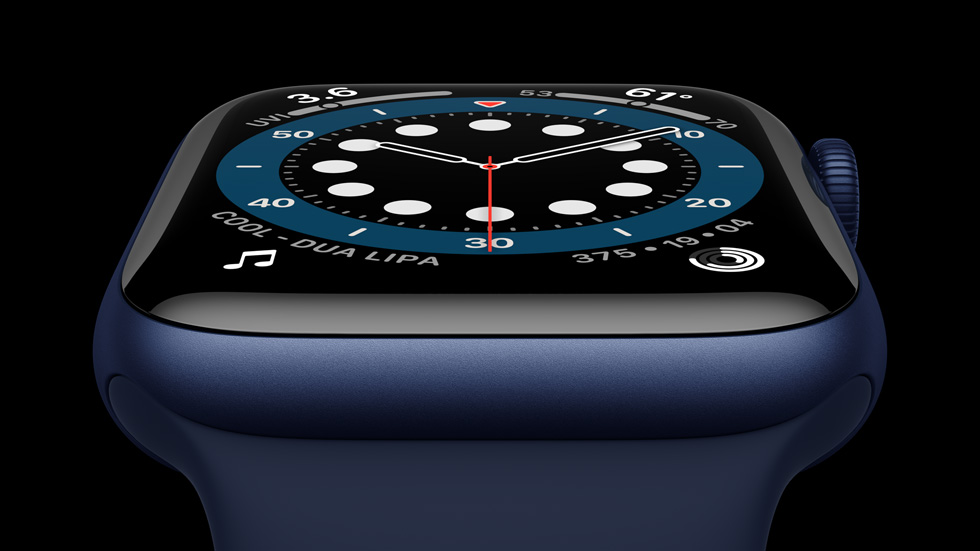 The Apple Watch, a smart watch sold by Apple, has maintained the No. 1 market share in the smart watch market for several years. Why is Apple leading the market by defeating its competitors in the wearable market?
In March 2021, Facebook announced that it was developing a wristband-type device that could be controlled with just hand movements and released a prototype video. Facebook said that the product itself is in the early stages of development and it is difficult to predict the general sales period.
However, in May, right after Facebook announced, Apple announced that it would add a new accessibility feature called AssistiveTouch to the Apple Watch. In the watchOS version of Assistive Touch, you can hold your fist or bend your fingers and use gestures to operate the device without touching the Apple Watch display and side buttons. This suggests that Apple is significantly leading its competitor, Facebook, in the wearable device space.
It is predicted that Apple will ship more than 100 million wearable devices in 2021. Wearable devices, including Apple Watch and AirPods, are becoming a big source of revenue for Apple. Apple's wearable devices segment currently generates revenues of around $30 billion a year, but could grow to $50 billion in the next few years.
In addition, it is claimed that Apple is ahead of its competitors in the wearable device field by more than a decade on three factors: a custom silicon chip, technology, and a design manual development process that emphasizes technology and user experience, and an extensive ecosystem spanning multiple wearable devices. .
Apple is actively seeking technology and manpower through M&A strategies. Since 2015, Metaio, an augmented reality startup, SensoMotoric Instruments, a developer of tracking technology, Vrvana, a developer of AR headsets, and Akonia Holographics, a developer of lenses for AR glasses ), VR content company NextVR, and VR startup Spaces. Wearable device development has not already been completed in two to three years, but Apple is looking at developing a longer lead time.
Here are five reasons why Apple has been so far ahead of its competitors in the wearable geek space.
First, the entry was fast. One of the simplest ways to get ahead of your competitors is to get in faster than anyone else. Wearable devices that use technology for more personal things are in line with what Apple has been doing for years, and in a sense, Apple is designed to work well with wearables. The Apple Watch was announced in 2013, but the 6th generation iPod Nano, announced in 2010, can also be used as a watch, and in fact, it can be said to be the predecessor of the Apple Watch.
Second, competitors are pursuing voice computing. Even after Apple clarified its strategy to focus on wearables, there was still time for competitors to enter the wearables space. One of the reasons is that a major paradigm shift is taking place in the field of voice computing, the background of which competitors thought. Most competitors lacked expertise in wearable devices, so they focused on voice support through fixed speakers, but in the end, this judgment allowed Apple to take the lead.
Third, wearable device design requires expertise. For wearable devices, simply connecting and fitting smartphone parts is not enough, and users want to wear sophisticated devices as devices. Many companies struggle to design such a device, but the Apple Watch is realizing a design superior to its competitors.
Fourth, ecosystem and technological superiority. The ecosystem of services and functions is important for wearable devices, and Apple has integrated the Apple Watch into its ecosystem by bringing the mobile device experience to wearable devices. Since there are not many such competitors, Apple is becoming a factor ahead of its competitors.
Fifth, the price difference is small. The reason Android was able to compete with Apple in the smartphone field was because it was possible to provide features that were not available in iOS in Android, in addition to a variety of price points lower than the iPhone. However, AirPods and Apple Witch are generally cheaper compared to iPhones, and there is little room for competitors to compete in terms of price. Related information can be found here.