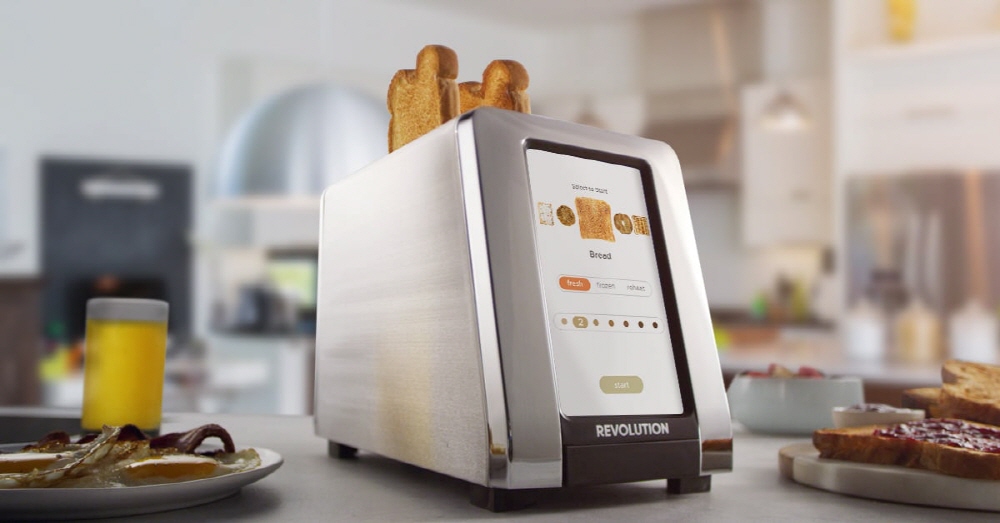 The R180 High-Speed Smart Toaster is a toaster introduced by Revolution Cooking. The price is $299.99, and features such as an internet connection that the toaster doesn't need are removed.
This product is equipped with a touch screen that stands out at a glance. Processing with a screen instead of a normal mechanical operation such as a button or switch. The toast situation is also shown as an image. It also added a heating technology called InstaGo, and the basic form has two slots for bagels and hamburger buns. It is possible to select a mode such as bagel, bread, English muffin, and waffle. The setting heating mode is 3 steps, and the degree of burning can be adjusted in 7 steps.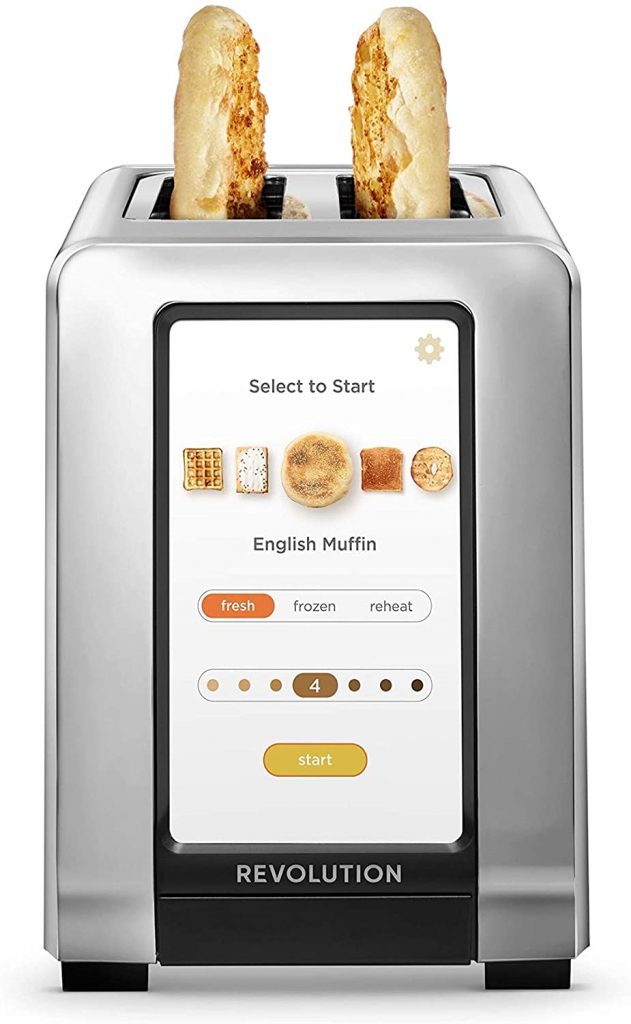 When not in use, you can display a clock on the touchscreen and remind you to clean the tray for debris. Since the touch screen is a capacitive touch sensor, it responds well to input.
How to use is simple. No internet connection setup or app installation required. As soon as you plug the power plug into an outlet, the bread type and heating mode settings appear on the screen. Related information can be found here.