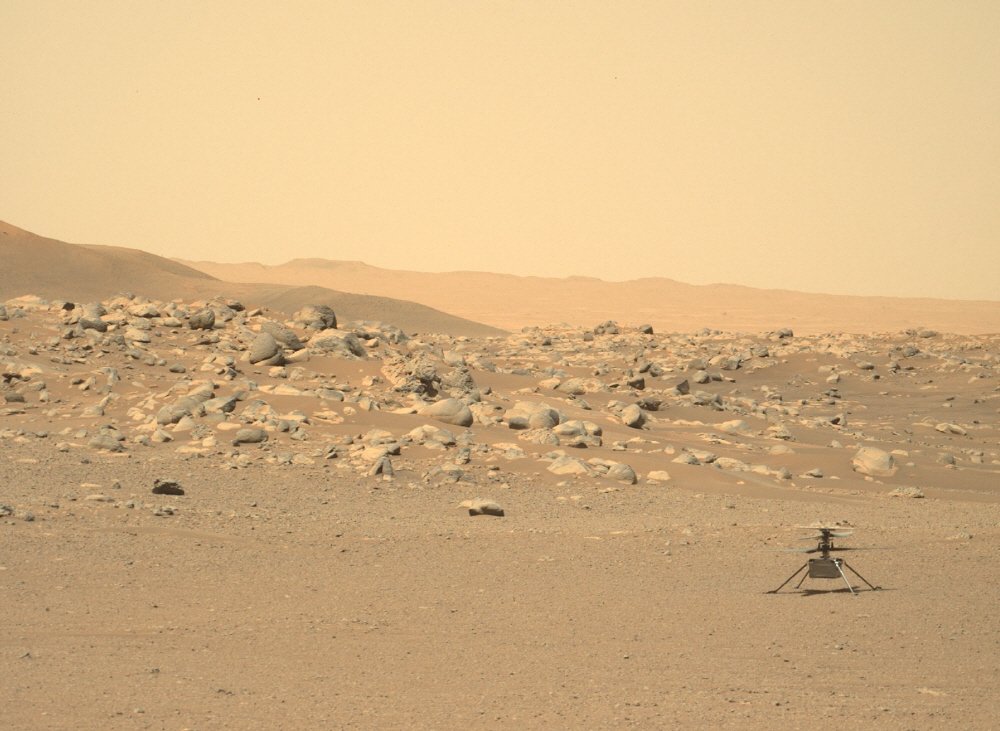 NASA announced that the Mars helicopter, Ingenuity, made its ninth flight from Mars on July 5. NASA's JPL, which oversees the project, said the Mars helicopter traveled 625 meters at a speed of 5 meters per second in 166.4 seconds of flight.
A NASA official explained that the distance Ingenuity flew this time was almost the same as the distance traveled by the Spirit probe sent to Mars in 2004 during its activity. This flight was conducted to investigate the area of scientific interest to NASA (Séítah).
The Ingenuity mothership, the Tomsor Rover Perseverance, is located in the eastern part of the area, but due to ground conditions, it is expected that there is a high risk of being trapped in the sand for a device that moves on wheels such as a rover. Therefore, NASA has given Ingenuity a mission to travel to the plains south of the region and take color aerial photographs of the rocks and ripples it passes through.
Prior to the flight, NASA had stated that the flight was also a high risk for the Ingenuity flight algorithm designed for flat terrain on Mars, and in some cases the loss of a Mars helicopter. However, the flight was successful, and the data obtained by Ingenuity during the flight will be transmitted to NASA's ground control center through Perseverance and a probe waiting in Mars orbit. Related information can be found here.