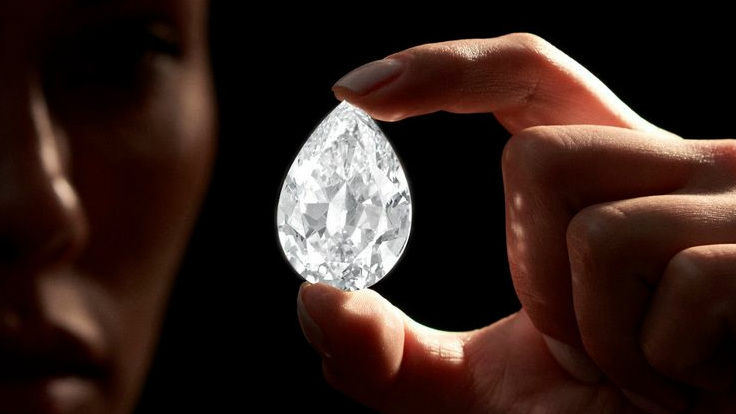 Sotheby's announced on July 9, 2021 (local time) that it is accepting payment for crypto assets at the 101.38 carat diamond auction.
The diamond that will be auctioned at 101.38 carats to be auctioned in Hong Kong on the 9th is free of impurity nitrogen. It has the shape of a ship belonging to IIa, and the tax description on the auction page states that historically only a few diamonds over 100 carats have perfect color and clarity. Sotheby's believes the diamond could be worth up to $15 million.
Sotheby's on Twitter: "Crypto per carat! We've just announced that cryptocurrency will be accepted as payment for an exceptional 101.38-carat pear-shaped D Flawless diamond – a significant moment in the evolution of the market. https://t .co/ulHfAJN9uW @sothebysjewels #SothebysJewels #Cryptocurrency https://t.co/QEwFqmbsGn" / Twitter (twitter.com)
The diamond auction sparked a lot of buzz when Sotheby's allowed payments for crypto assets in Bitcoin and Ethereum. A Sotheby's official explained that the demand for expensive jewelry is increasing among the young digital natives living in Asia, and explained the background to Sotheby's working with cryptocurrency exchange Coinbase to accept payments for two tangible crypto assets.
One expert said that he was surprised by the enthusiastic interest of collectors who want to participate in auctions with crypto assets. As many people have become rich in the crypto asset market, which has surged over the past year, if you want to be competitive in art dealers, auction houses, and the art world, if you allow crypto asset payments, It could be more attractive and innovative. Related information can be found here.