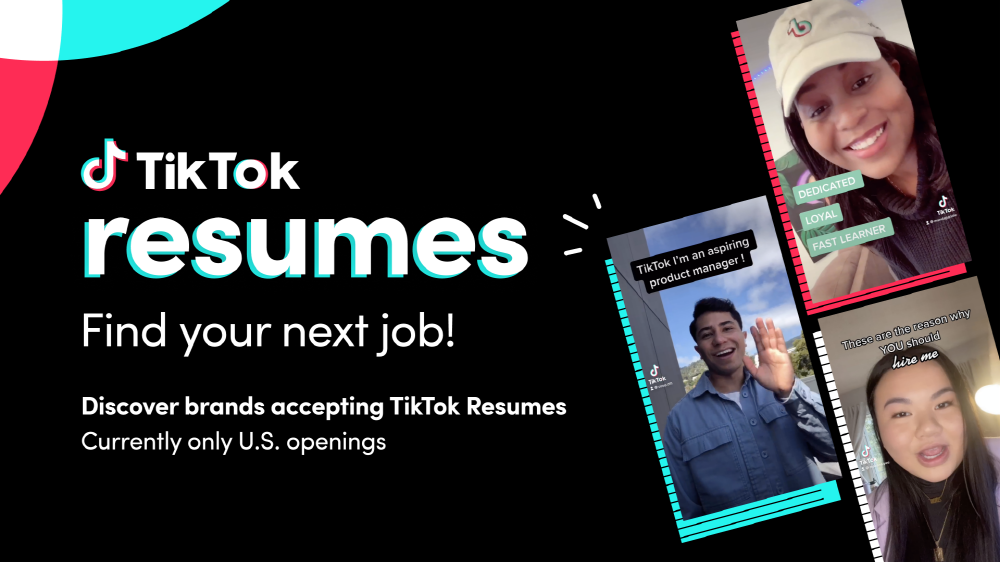 TikTok has launched TitkTok Resumes in the US market, a pilot program for creating and submitting video resumes for recruitment. First of all, it will be held for a limited time until July 31st.
The content is simple. In TikTok Resume, you can apply for about 30 jobs participating in the pilot program with a video instead of a resume. On the applicant's side, take a video and submit it with a hashtag (#TikTokResumes).
In order to get a job, you usually fill in your academic background, performance, and skills on a paper resume, and if you catch the eye of a company, you go through an interview. However, a video resume not only can effectively appeal to one's abilities, but also allows the recruiter to understand to a certain extent a person who cannot be known just by writing.
In the pilot program, not only TikTok but also major brands such as Shopify and Target will participate. TikTok says it is excited to partner with some of the world's most respected and emerging brands in building the pilot program.
https://www.tiktok.com/embed.js

Also, although it is for recruitment purposes, video resumes can be viewed by others just like general posts. There is a possibility that companies that are looking for new talent or creators without participating in the pilot program will stand out, and TikTok is also released for this purpose. It is not yet known how TikTok's attempts will be accepted by companies, but there is a good chance that new attempts will continue in the future. Related information can be found here.