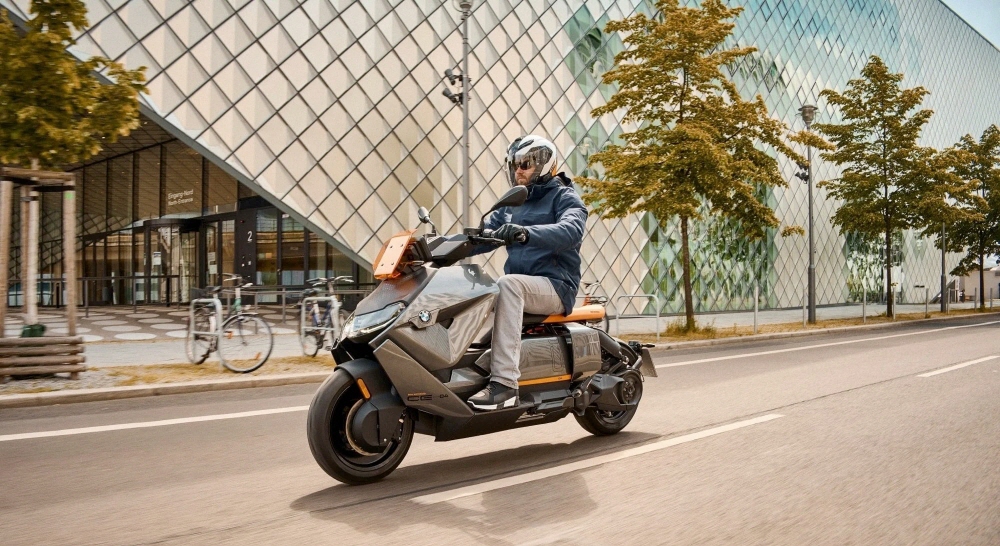 BMW Motorrad officially announced the CE 04 commercial version of the electric scooter concept model announced in November 2020. The concept model itself took the design and color that would appear in sci-fi animation, but the commercial version has changed to a rather calm feeling. Of course, the future image was still not lost.
BMW wants the CE 04 to position itself as an urban commuter scooter. In addition to the SF-style design, it comes with a 10.25-inch liquid crystal display to provide navigation and smartphone connection, and is also equipped with a smartphone holder with a USB Type-C charging port.
CE 04 is divided into several classes according to specifications. The upper version has a top speed of 120 km/h and an output of 31 kW, but has a range of 130 km. The battery has a capacity of 8.9 kWh and can be charged with a general power plug or an EV charging cable, and an empty battery can be fully charged in 1 hour and 40 minutes with a level 3 EV power source.
In addition to other dynamic traction control, automatic stability control, ABS, and other equipment, it is equipped with technology that allows riders to drive safely. The launch is scheduled for 2022, and the price has yet to be announced, but is expected to be around $16,000. Related information can be found here.